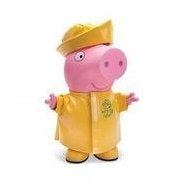 Just noticed the blog feature on this site, and considering the current state of the AC Anarchy forum (Troll on Troll violence), I figured I'd try this out as a way to express myself. So here we go:
First, a little about me.
I've made it clear since I started posting on this site that I am not a sailor. I grew up sailing with my parents, and briefly had a Force 5 dinghy that I ran up and down the South River, but my personal sailing experiences ended when I went off to College. But I have been obsessed with the American's Cup ever since '87 and Fremantle. My step-father taped the Cup matches so he didn't have to watch it in the middle of the night and made me watch them with him. Watching DC and Stars and Stripes pound their way to victory over the Aussies, bringing the Cup home, got me hooked for life. Also, KZ-1 (The Big Boat) paying Annapolis, MD a visit when I was kid didn't hurt either.
Enough about me, what about the real snooze fest AC34 has turned out to be? Here we are 8 months out from the Cup match and we have a 4 team event and not much else. The Defender's vision is far from realized, so is the potential of their boat(s), the COR has a boat that looks like a Lamborghini (and appears to be just as reliable) and the remaining Challengers (ETNZ and ETNZ/LR) are poised to unleash their own grand vision for the Cup (Nationality Rules! YAY!) primarily because they are the only ones that appear to have boats worth a shit. To say there isn't a group of us that bought Uncle Larry Ellisons grand vision hook, line and sinker, but are left with a hangover, is an understatement. I was skeptical, like others, when multihulls were picked for the new Cup class of boats, but after witnessing the ACWS in Newport in person, I was hooked. But now, with only 4 teams, AC72's that appear to be glorified drag racers and ACA overtaken by trolls, my excitement for the AC is at an all time low.
I suppose my piss poor AC attitude is really caused by the fact there is no boat porn for me to enjoy during this Cup cycle. During AC 32, with 11 Challengers, it seemed like new, or improved, IACC boats were hitting the water all the time. There was plenty of opportunities to debate and discuss the different teams boats on ACA. Now that seems like a fond memory never to return. It also doesn't help that the AC45's and AC72's are more nets, wires and tubes than a true boat, a mono-hull. The old IACC boats had long/sleek hulls. Curves that make referring to a boat as a Lady make sense. Where as multi-hulls, with their thin streamlined hulls and beams/wires holding them together, reminds me more of Usane Bolt running the 100 meter than a Lady. The AC multi-hulls have no substance to me, no story to tell. I have tried my hardest to get into this multi-hull thing, but even the great time I had at the ACWS in Newport can't get me to embrace multi-hulls in the AC. Maybe when the LVC and Cup Finals get going I will finally be swayed, but at this point in time I am a closet ETNZ fan in the hopes mono's are brought back to the AC should ETNZ win it all.
Well thats all I have to "blog" about for now. Pretty sure my first attempt at a "blog" is a bust, but I will keep on keeping on because I live in a house with 3 crazy women. I have no life.
WetHog
Whats on my Ipod song of the day: