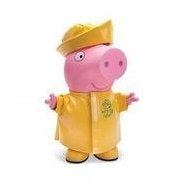 Entry posted by WetHog ·
348 views
Wow! More than 1 year between blog entries. I am a lazy POS.
Anyway, going to take another crack at this blog thing. Take 2!
Nothing really going on in my 2 favorite sailing events, the AC and VOR. Best I can tell in the world of the AC that is going on right now is round 2 of the circle jerk between OR and San Fran about hosting rights to AC35, and with the VOR going to an OD boat there is nothing really going in the VOR world accept occasional announcements of new teams and rumors about what teams might fill out the hoped for field of 8 boats. Good to see a sort of American team entered in Team Alvimedica, or what I like to call Team Turkey and (American) Cheese. And I expect, when its all said and done, for Grant Dalton and TNZ to guilt Mr. Knut into a sweet heart deal for the last boat so NZ has a team for the Auckland stopover. But that's it. No team announcements of their new boats hitting the water and the boat porn pictures that go with it. 1st real negative to the OD era of the VOR, IMO. So much for the VOR filling the gap that is the doldrums of an AC cycle. The time between the end of the last AC cycle and the release of the protocol for the next AC cycle. A real bummer.
The other stuff...
Winter Olympics are back:
The Winter Olympics are back and man is it great. Between the Summer and Winter Olympics I prefer the Winter version. Growing up skiing got me into the Winter Olympics more than the Summer version with sports like Bobsled, Luge, Skeleton, Skiing with a gun (Biathlon), Downhill and Ski Jumping being simply bad ass. The 9 hour time difference between Sochi and the US east coast sucks, but NBC Sports having all the events online sort of makes up for that time delay.

Hot, Cool, Yours? Apparently that is the theme for the Sochi 2012 Winter Olympics. That phrase is everywhere around the Sochi Venues. I guess it makes sense in Russian...

Where are the hot chicks? Curling and Cross Country Skiing events, IMO. When I was growing up the hot chicks were in Alpine Skiing. Now they appear to all have taken up Cross Country Skiing or Curling. Go figure.

And then there was Johnny Weir...

Living with 3 women I am obligated to watch Figure Skating and Ice Dancing (Whats the difference?). And that means staying updated on what Johnny Weir is wearing while commentating. Johnny Weir is a lot of things but dull isn't one of them. And he also happens to be a damn fine sports commentator. You go girl!
Well that's all I have for blog post #2. Hopefully something worthwhile to discuss in either the AC or VOR world will come along soon.
WetHog
Whats on my IPod song of the day:
http://www.youtube.com/watch?v=UufvLi8XEtA