Gauntlet.
G. Friedrichs, New Orleans. Kaufman 45. 1984 SORC. St. Petersburg to Ft. Lauderdale Race, Class C, rated IOR 34.3.
"Gauntlet (originally Vanina), won the first Sardinia cup in 1978. It was part of the 1979 Italian Admirals Cup Team placing third. For 15 years it sailed in New Orleans
under the name Gauntlet and then came to the Great Lakes in 1995. It races primarily on Lake Michigan where it has been Lake Michigan LMPHRF best on the lake
five times since 1998. She was second in last years Chicago to Mackinac and Third in the Port Huron to Mackinac. The boat also won the Nood regatta and Verve regattas in Chicago.

In 2006 we have taken a third in the Queens Cup from Milwaukee to Grand Haven Mi. She represents Macatawa Bay Yacht Club in Holland Michigan."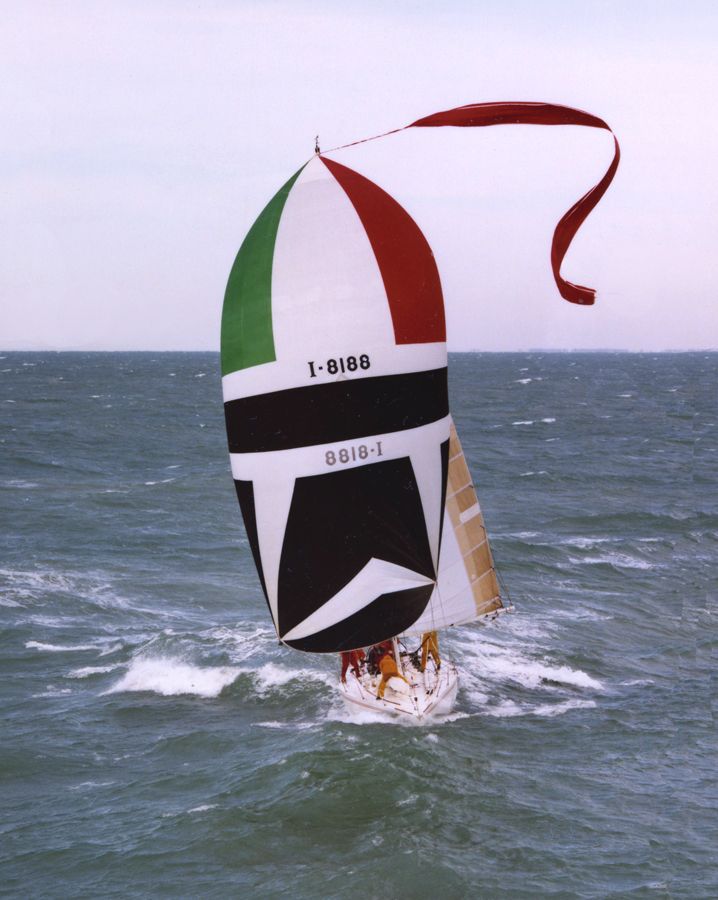 .