So, after the Seasmoke deal fell through, we spent a rough three months without a paying boat in the shop. Granted, I had a couple of ours for the boys to get minimal hours on but still had to lay off most of the crew. That changed three weeks ago when two of the boys and I went to Seattle to deliver "Anomoly", a modified Santa Cruz 50, back up to the yard for some extensive cosmetic work.
We had a great ride on a boat where everything worked, unusual for my deliveries. We sailed through an Orca pod and enjoyed cold sunshine and dolphins for most of the trip up the Inlet. We averaged 10 knots for the trip at 2400 RPM due to a favorable tide for 90% of the trip.
When it came time to haul out, pulling the stick went well but we found the boat was too tall for the trailer. Having a 9.5' draft wasn't the issue. Having a keel that was 7.5' from foot to the hull was. So, the boat set for a bit over a week while myself and the Colony Wharf guys figured out something. Figure out something we did and the boat came out of the water and into the shop on Dec 27th.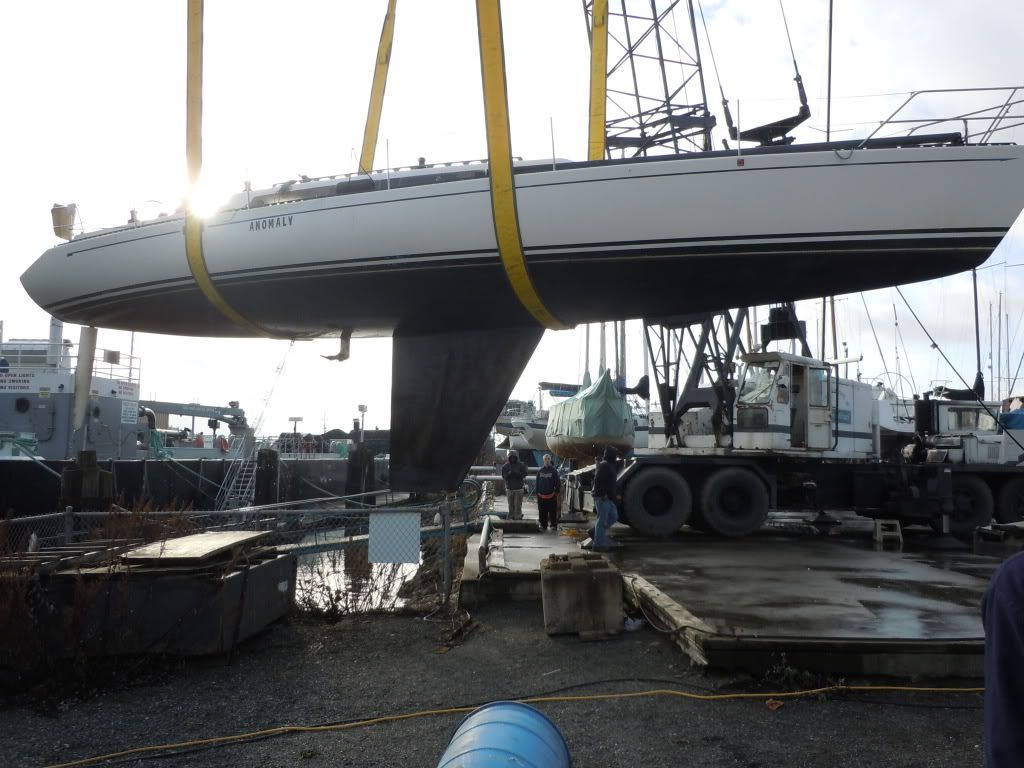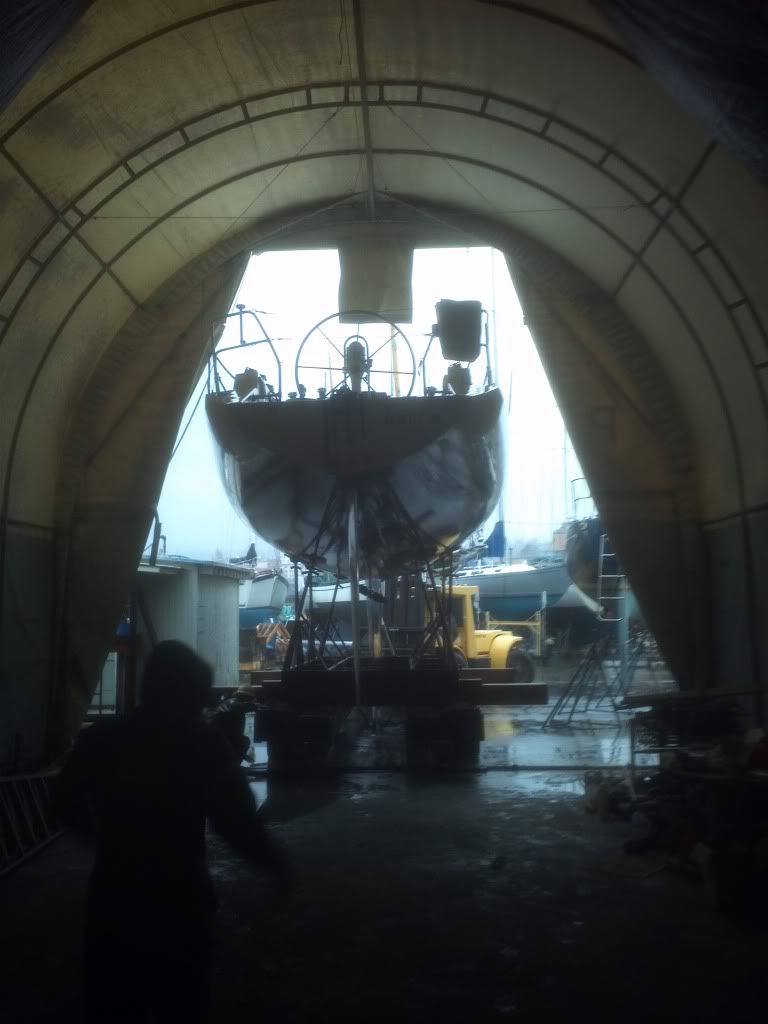 She's in for complete paint (hull and house), along with new non-skid. On getting her into the shop, it was decided to do a blister job and barrier coat as well. Here are a few shot of the bottom thus far.