Looking for a bulkhead heater. looking at a Cozy Cabin Heater- I like the size and the small flue.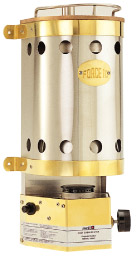 Budget is $500 or less. I have no problem with a used unit if anyone knws of one. Propane is fine, alcohol would be great, solid fuel not so much.
Anybody have any better ideas?