Alex, this one is for you... A Fisher 46, one of twelve made for work in the North Sea and a boat that typifies the term Old Shoe, came into our shop for much work. This thing teers horribly when docking and takes about 200' of radius to turn, IF you can get her to turn at all.
Here's a profile shot: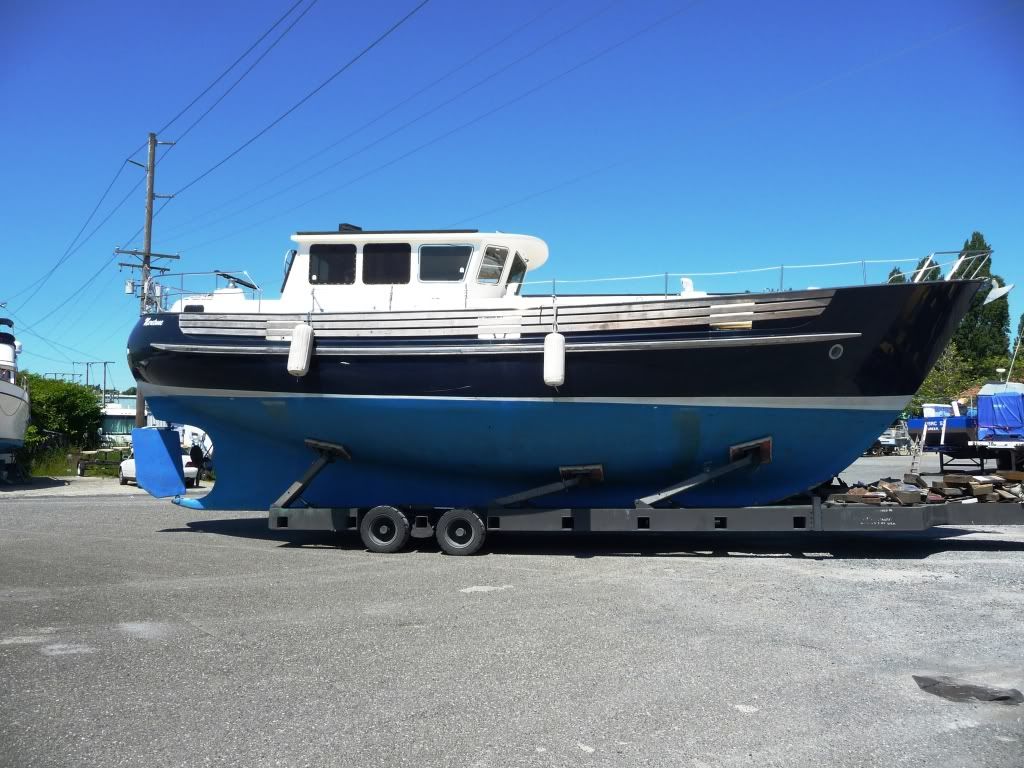 The shot of her stern shows just how much she needs to go on a slimfast diet: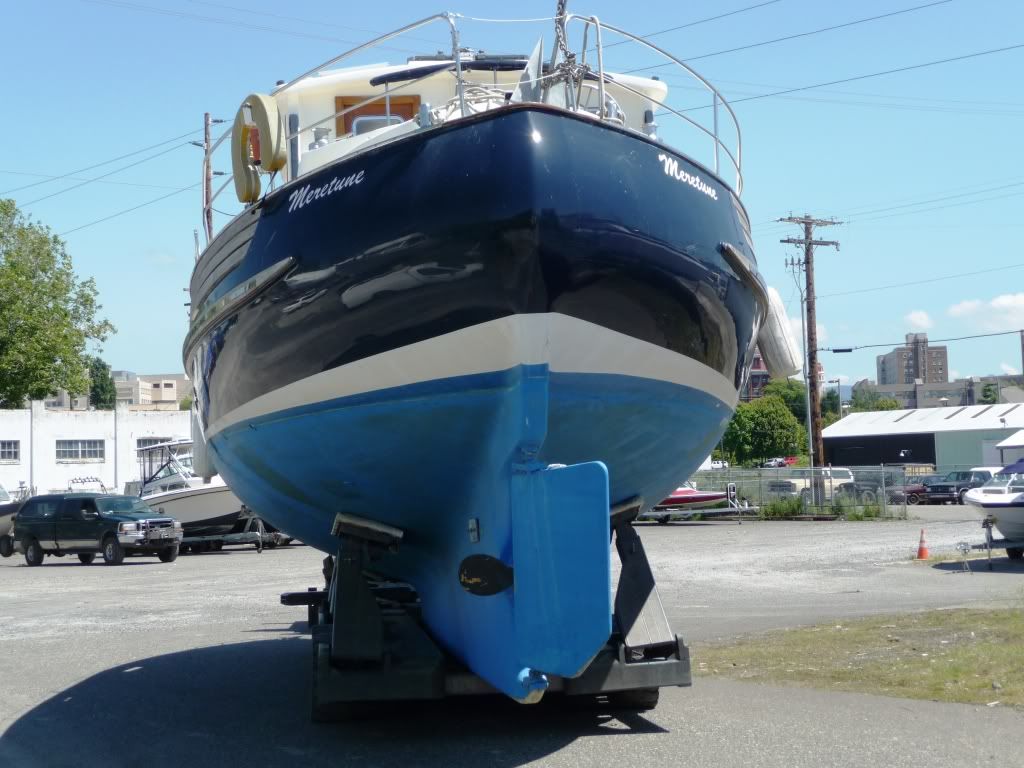 My Daughter's first thought was of the "Titanic" when she saw this prow: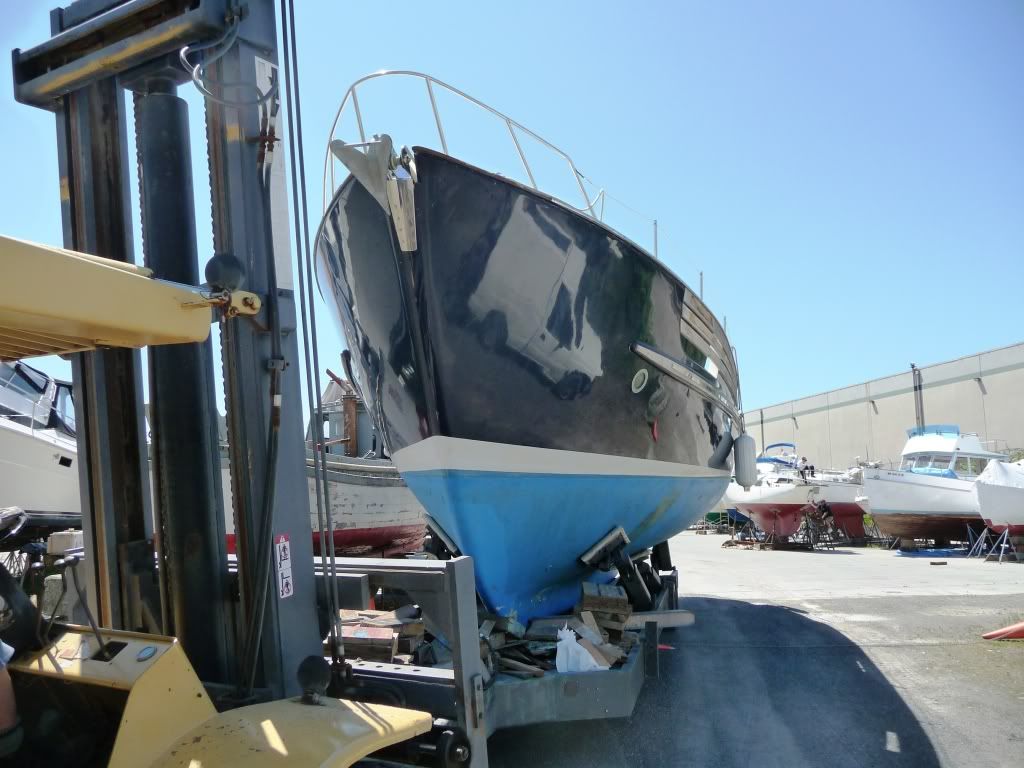 This damage is from grounding on rocks for over four hours. More than thirty layers of glass eaten through and still she floated.
That gash is more than four inches deeps. This old girl weighs in at 62,000 Lbs. and needs a bow thruster desperately. We have a ton of work to do on her....