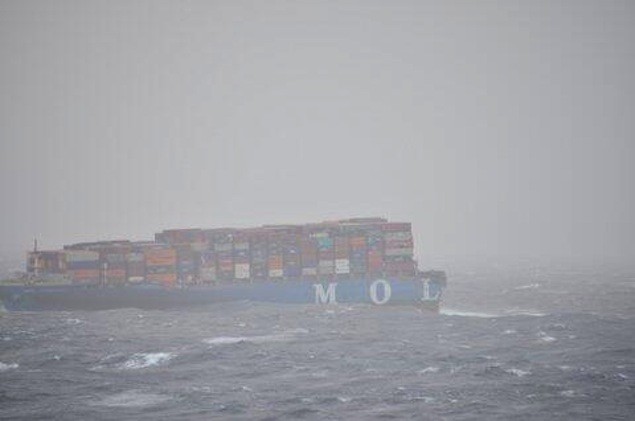 Can't believe someone else didn't offer this bit o' stupidity yet today. Container ship broke in two off Yemen. Crew evacuates, both halves still afloat. Ship was only five years old...there is a great photo of the ship hogging badly before it snapped.
Anyone missing a container (or expecting one)?
Story over at gCaptain.