Why would Larry/God have Sayonara cut up?
I'd like to see or  know where the 1ton brigade are
Sagacious, Ultimate Challenge, Prime Factor, Southern Cross, Indian Pacific, Queensland Maid, Hitchiker 2, Another Concubine, Szechwan, Inch by Winch, True Blue, Nadia iv, Prime Times, Joint Venture, Westernport, Finestere, Intrigue, Dry White, Black Magic, Apollo vi, Seaulater, Once More Dear Friends, etc etc
Maybe some bigger boats like Madam de Farge, Mirrabooka, Siska 5, Evelyn.....
There was a Jutson 50, orignally called Second Term, which i think became Braveheart...
Any pictures Apollo before arse re-model.
Ultimate Challenge in Hobart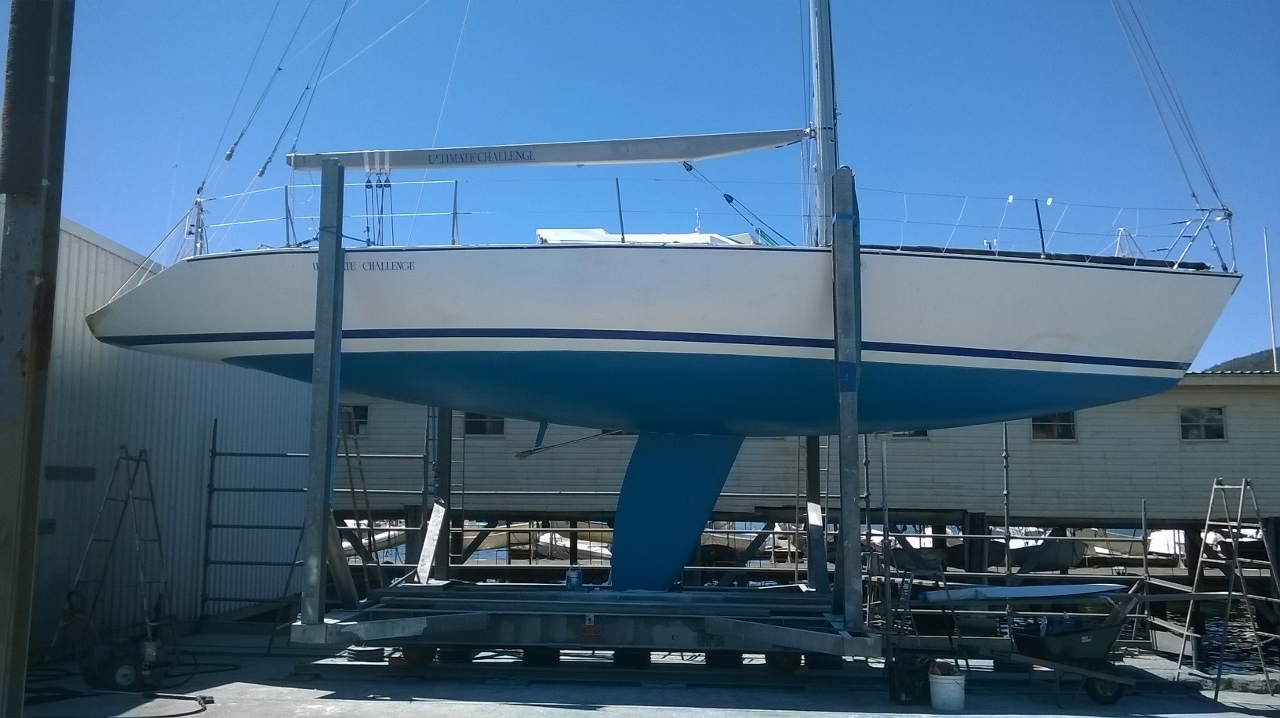 Black Magic in Hobart 
Nadia IV also in Hobart 
Intrigue still kicking arse - lost the rig last year and now has a Sydney 38 rig I believe