Did the last bit of "structual" basalting to the boat yesterday, so it was as good a time as any to weigh it.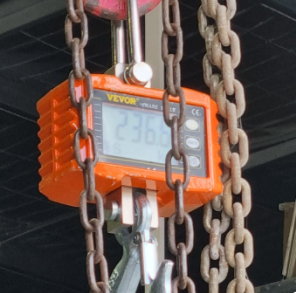 A few cosmetic bits of basalting to happen today possibly undercoat (of the deck) over the weekend and then we are into the super important issue of colour scheme.
Boat will go upside down early next week and hopefully final flow coat, mid to late next week, then out of there next weekend.
Back to weight, that is the hull only, the winglets I have estimated to be 14.79kgs per side, add another 1kgs for sundy, so 236.6 + 2x16 = 268.6kgs.
My original maths was 250.85, add the 10kgs because I opted away from a tilting tralier and have made winglets, so the extra 2 bulkheads 2 of which are structual, so we end up at 260.85 approx.  Actual is 268.6 so best part of 8kgs, we have ended up 2.9-3% over target.     For a one off, I think I have every right to be very happy.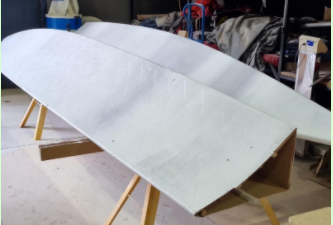 Winglet plugs are now sealed, so a light sand and we start the wax on - wax off process today.
Making those is a full week process, while progressing the hull.
                         jB