Chewing the fat in the boat with Winglets on, not quite good enough I know Stanno.
Plugs are loaded onto the trailer in the back ground.
A better shot of the catastrope.    As I type this they are north of Newcastle, and should be in Brisbane by late afternoon/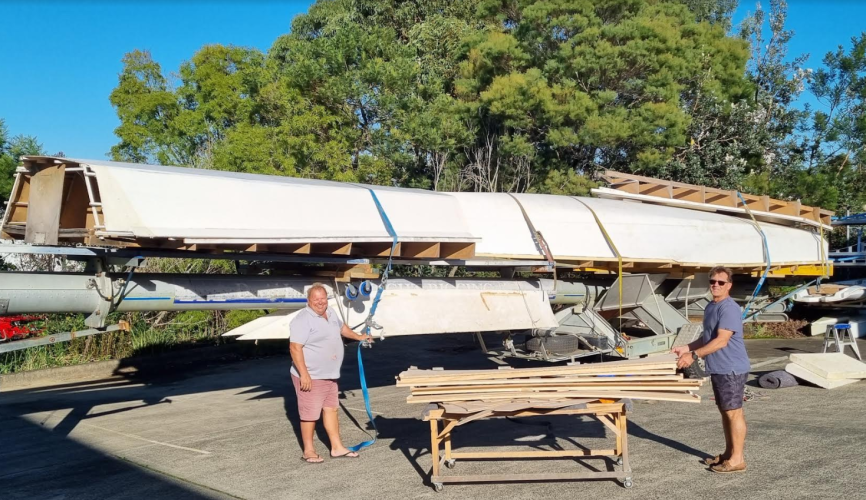 The painter also arrived and confirmed late June start, mid July finish, its all happening, as long as the sun stays out we will be just fine.
                             jB