Hi guys, i have an old etchell i'm mainly solo sailing and i just added a bowsprit to fit a brand new 55m asymetrical spinnaker with topmast halyard.
I know its a pretty extreme makeover but i will be using the asymetrical in low wind only (10knt max)
I installed side wire on top of the mast to support it, reinforced the deck with fiberglass and fitted a metal plate under the hull to take the lift load.  I also have 3 points of attachment on deck with plates to spread the side load with 3/8 bolts.
Any opinions on the subject?  Please dont be shy, i know its pretty unusual ;o)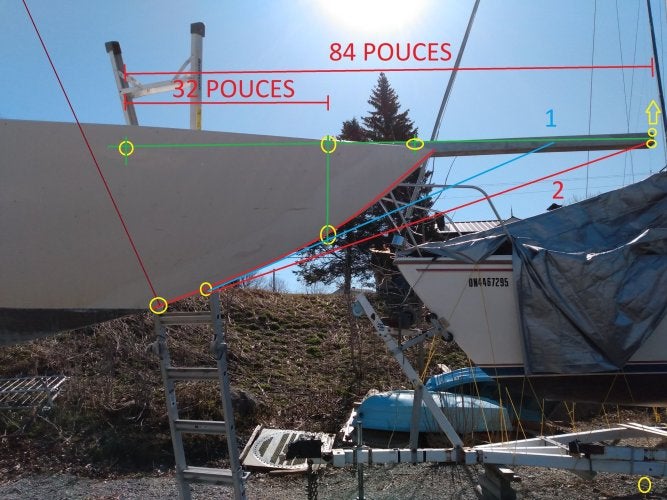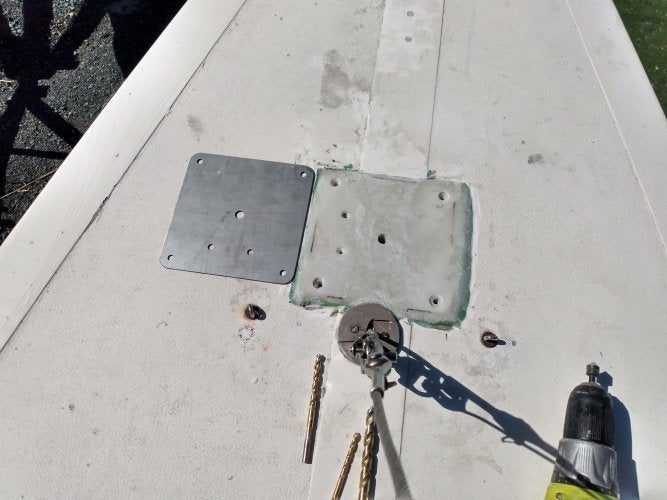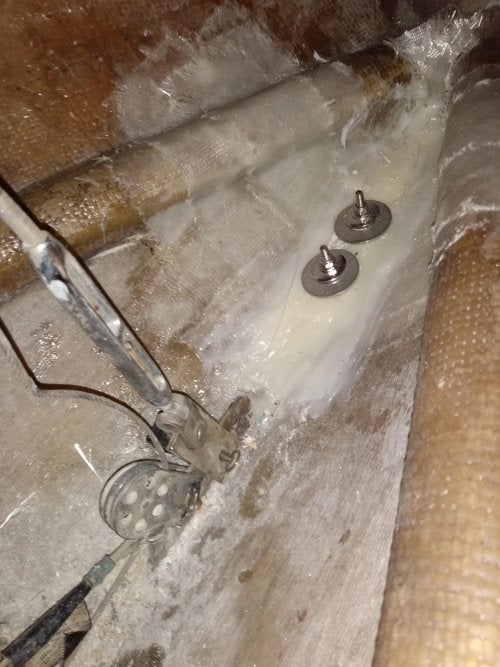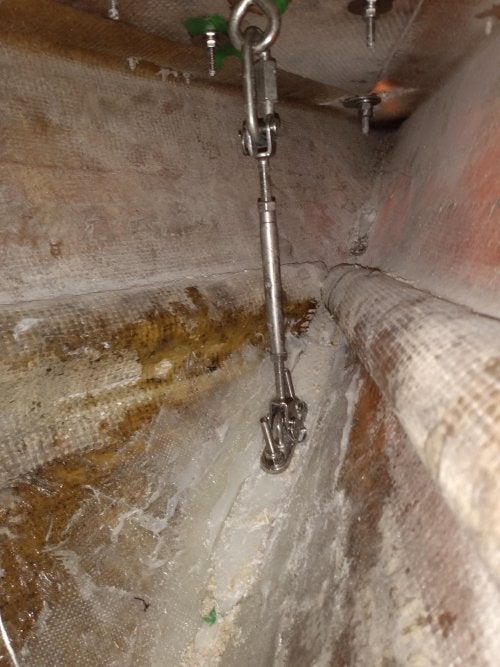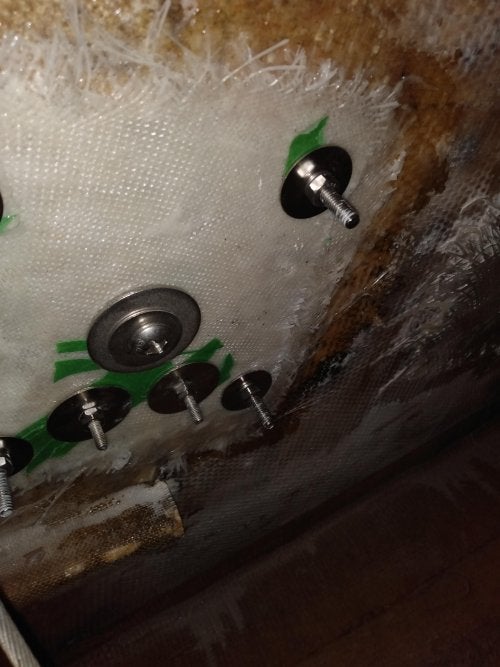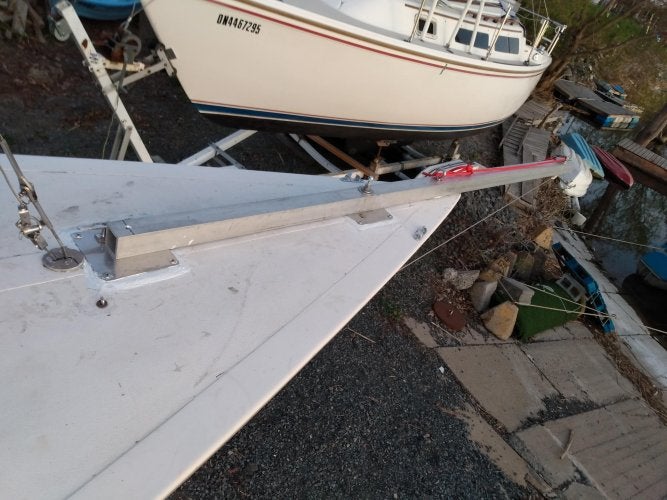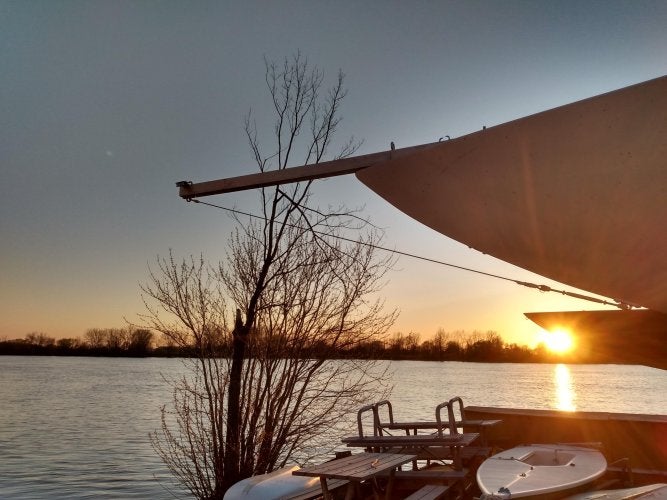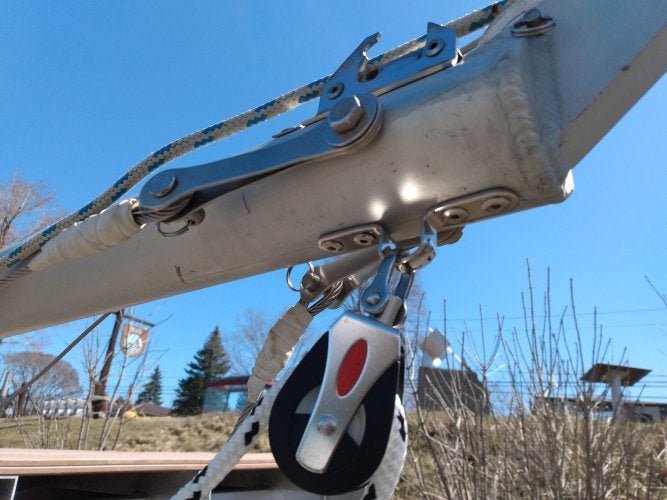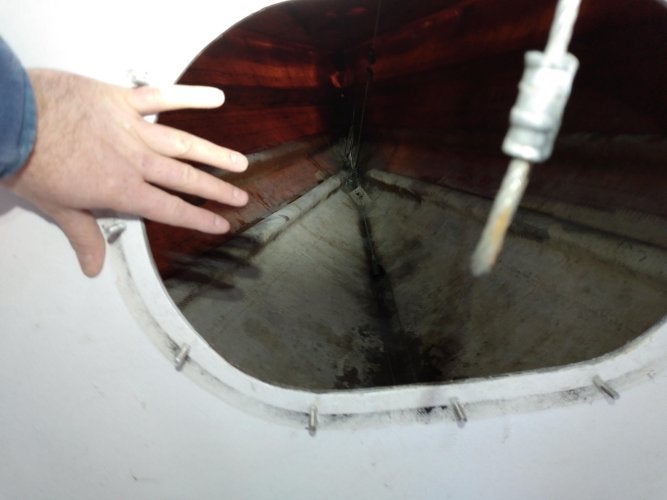 Last edited by a moderator: