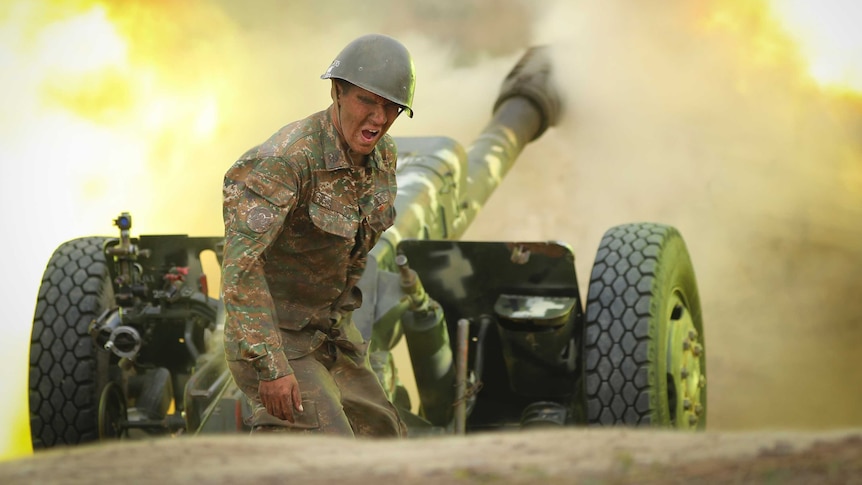 About 100 soldiers lose their lives in fresh clashes between the armies of Armenia and Azerbaijan over the Nagorno-Karabakh conflict.
www.abc.net.au
Azerbaijan reclaimed broad swaths of Nagorno-Karabakh in a six-week war in 2020 that killed more than 6,600 people and ended with a Russia-brokered peace deal.
Moscow deployed about 2,000 troops to the region to serve as peacekeepers under the deal.
The Russian Foreign Ministry on Tuesday urged both parties "to refrain from further escalation and show restraint."
Moscow has engaged in a delicate balancing act in seeking to maintain friendly ties with both ex-Soviet nations.
It has strong economic and security ties with Armenia, which hosts a Russian military base, while also has been developing close cooperation with oil-rich Azerbaijan.
Who's next? Chechnya?
Last edited: