Gently banging Chinese and American heads together.
Common sense and reason have been missing in action for quite some time.
Onya Albo.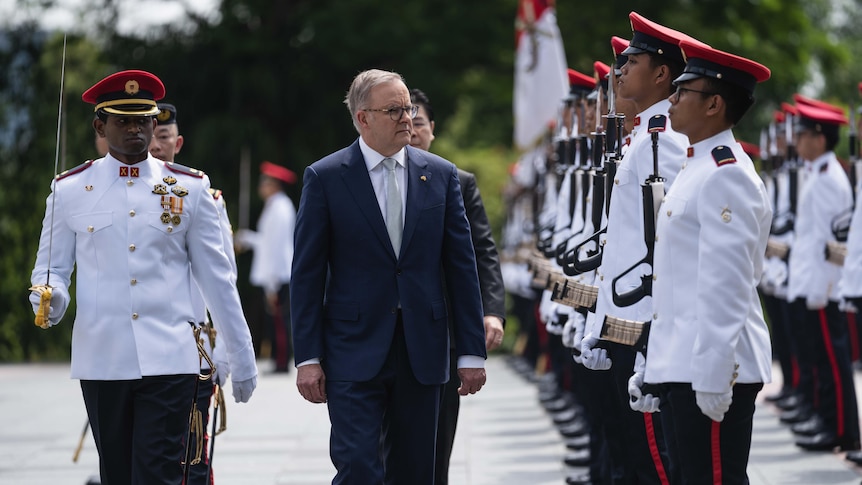 Tensions have again been rising between Beijing and Washington, prompting the prime minister to use his keynote address at a peak regional security summit to call for improved dialogue between the two powers as a precondition for peace.
www.abc.net.au
Prime Minister Anthony Albanese has used a keynote speech at the region's top security summit to urge China to reopen high-level communication channels with the United States, saying both great powers need to establish "guardrails" to ensure catastrophic conflict does not break out.
Key points:​
Mr Albanese said reopening channels of communication was not about containment but rather preventing "a worst-case scenario"
He said a diplomatic freeze only helped to breed suspicion and it led to nations assuming the worst of each other
Mr Albanese also delivered a veiled warning to China over Taiwan, while defending the AUKUS pact
Mr Albanese delivered the warning in front of a high-powered audience of leaders, military officers and diplomats — including both US Defense Secretary Lloyd Austin and China's Defence Minister Li Shangfu — at the Shangri-La Dialogue in Singapore on Friday night.
Tensions have again been rising between Beijing and Washington following their latest military encounter in the South China Sea, and Mr Li turned down an offer from Mr Austin to meet on the sidelines of the Shangri-La Dialogue.
But Mr Albanese told the gathering that dialogue was an "essential precondition" for peace, stressing that Australia supported the Biden's administration's "renewed efforts" to open reliable channels of communications with Beijing.
"The alternative, the silence of the diplomatic deep freeze, only breeds suspicion, only makes it easier for nations to attribute motive to misunderstanding, to assume the worst of one another," he told the gathering.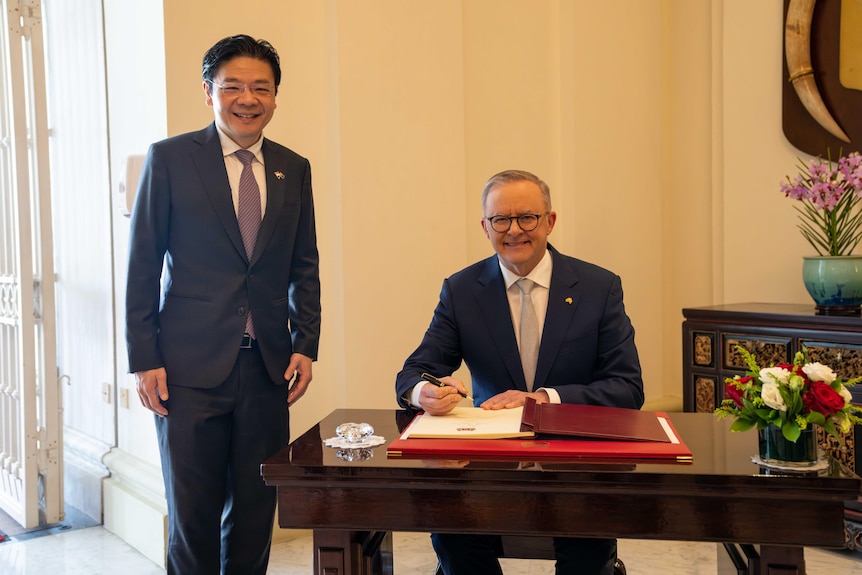 Mr Albanese met with Singapore's Deputy Prime Minister Lawrence Wong to discuss issues including the ambitious Green Economy decarbonisation agreement.(Supplied)
"This isn't about a policy of containment, it's not a question of placing obstacles in the way of any nation's progress or potential.
"This is a matter of simple, practical structures to prevent a worst-case scenario."