As per the title.
Pretty standard setup, single spreader swept fractional rig, shrouds to the deck, tie bar to the hull.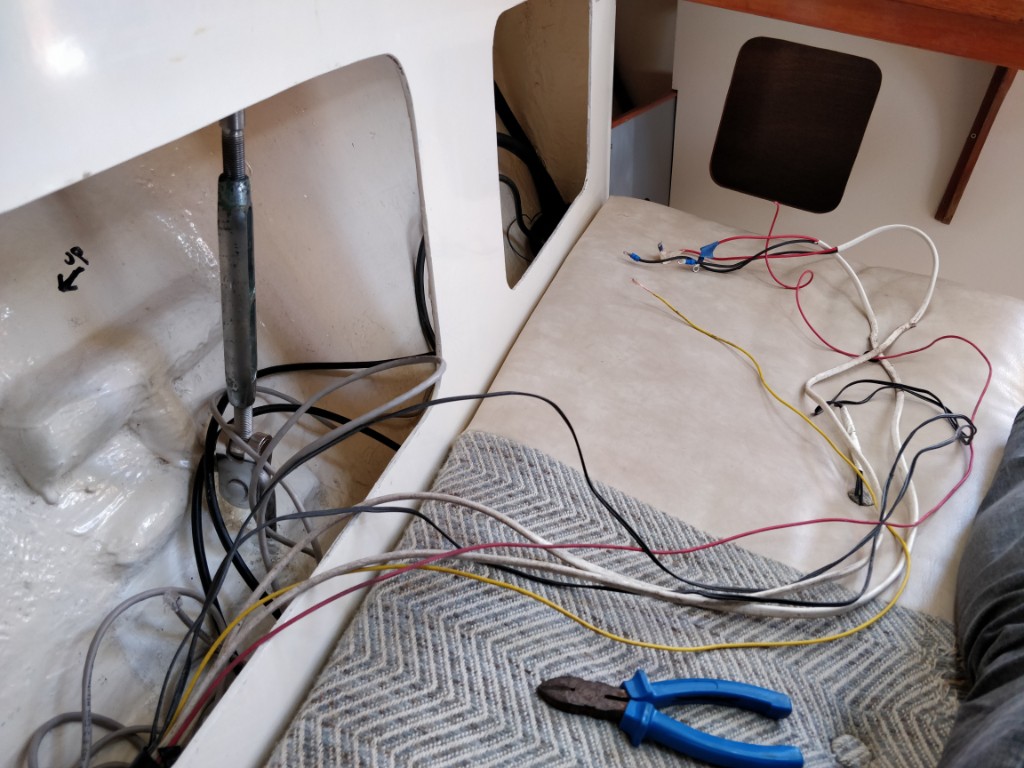 Problem is the hull has a tendancy to flex inwards as the shrouds are wound on, and since there isn't all that much sweep on the spreaders we do need to wind them on quite hard to get some mast control. 
What are the best options for reinforcing this to try and transmit the load out across the hull a bit more?
I'm thinking some sort of foam formers epoxy glassed in to try and get some stiffness, or mini bulkheads inside the locker? (Sorry about the rats nests, was rewiring) 
Last edited by a moderator: