This is for an Aloha 32 mainsail
Materials:
Sunbrella Marine Grade canvas in Aruba

Dacron Supercruise 4oz sailcloth liner

#10 YKK chain zipper and pulls

Sailrite Lifetime PTFE thread

Harken micro blocks

3/8" SS grommets

SS Twist-Lock fasteners

1" polyester webbing

After cutting the Sunbrella with a hot knife, I folded in the 1" webbing into the bottom where the grommets will go - 3 layers of canvas + webbing should hold well
I used 3/8" basting tape to keep things in place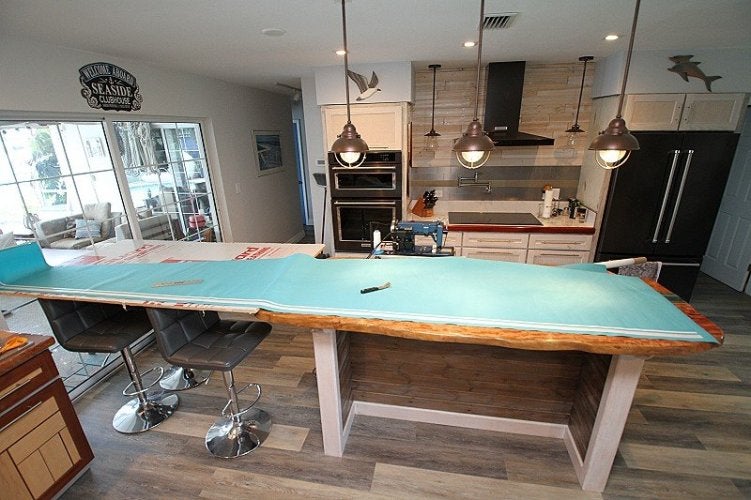 To sew it, I had to modify the "sewing table".  Bottom row was sewn first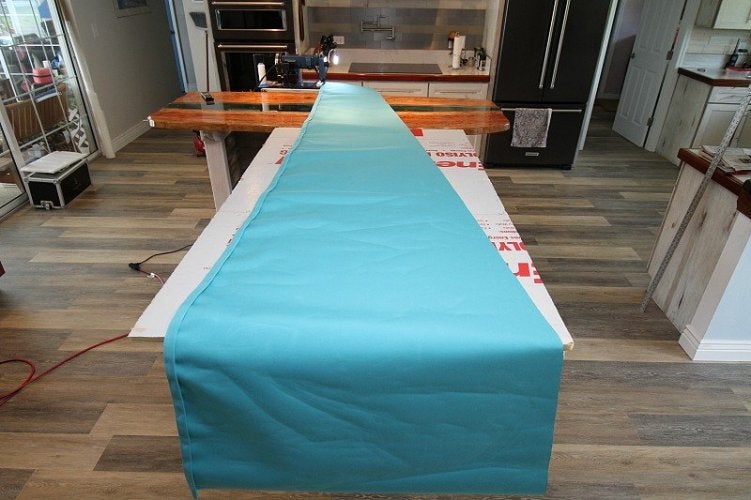 Then I took the sailcloth liner and tucked it under the fold and sewed that in.  I used a clamp as a weight to help things along.
Both bottoms and front ends sewn.
Today I installed the SS grommets, leaving the last two out.  I need to measure the extents of the main outhaul slider.  I really had to beat the crap out of the grommets to get them to sit flush.
I'm getting the battens from Doyle and will pick them up when the genny is ready.  Once I get them, I'll sew in the pockets. the zipper and see how she fits.