Another day, another Coast Guard rescue.  50-knot winds, 5-foot waves, 41 degree seas.
Video embedded in:
https://www.newsobserver.com/news/nation-world/national/article258222548.html
This boat doesn't have sails, but it still could be you or I in a similar situation, sometime in the future (perhaps down to that extra $500 I didn't spend in deferred maintenance, getting X on the Y fixed this season - we all do this - small failures lead to a chain of bigger events). 
If you keep watching, there are another dozen point-of-view rescues behind it.  No fancy narration, just events as they unfolded.
The Coast Guard by their own account, save 4000 to 5000 lives a year.
Here is a spreadsheet of the value of their "product" 1985 to 2017:
https://www.bts.gov/content/us-coast-guard-search-and-rescue-statistics-fiscal-year
I looked for a statistic on how many people they fish out of water a week, but couldn't find one.
But I did find this statistic, which is sobering: "...The Coast Guard is smaller than the New York City Police Department..."
I took the time to watch these videos and I learned a few things and will likely be a better seaman for it.  Certainly a more careful one.
We've all had varying experiences with the USCG. I am sure they range from A to Z on the Sailing Anarchy scale.  I'm sure will hear of a few in this thread.
But whenever I find some Coast Guard folks in a bar, I make sure their drinks are paid for, because that possibly could be me or someone I know in one of those baskets in one of those videos.  All in XX knot winds, lead by a concierge who came down a thin wire and put his life on the line to guide his charges, in an aircraft that is unnatural to flight, sometimes with only an 8 minutes fuel reserve to spare.
But note, they do have a really neat sailing ship, and every member crews on it for a few weeks as part of their tour.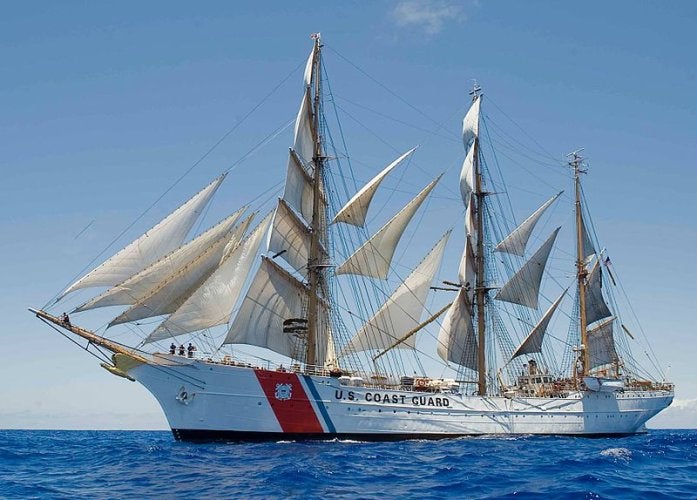 So join me in buying a drink for the USCG.  The life they save could be...
Last edited by a moderator: