a person of little consequence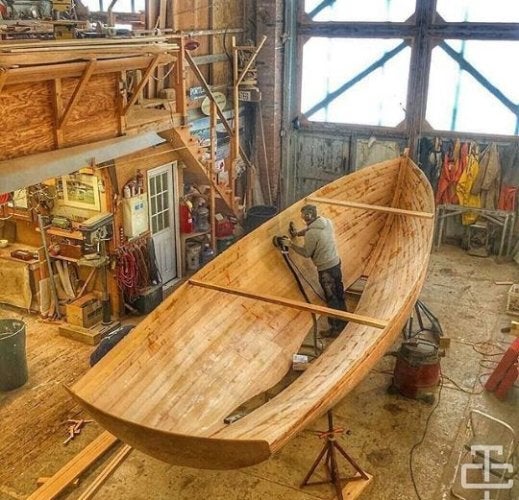 This photo baffles me.
The size of the planks look like carvel construction but there aren't any frames.
Possibly strip plank taken off a male mold but why are the strips so wide?
Why is there no shear clamp or keel timber?
The fact that the hull is supported by four jack stands instead of a stronger structure suggests it's a restoration and not a new build but the fact that nothing remains of the frames or interior seems weird. The entire shape is being fine tuned with a couple of cross braces jammed in at the shear?
Does anybody have an explanation of this boat?