For singlehanding a Moore 24, I want to run a double ended vang system back to the cockpit so I can quickly release the vang when necessary. Thinking about something like pictured in the attached image, except 8:1. My current vang has too much friction from double and triple blocks (ok, and too large diameter line as well), and I'm thinking a cascade system will be less friction and tangle. Of course drawings always have terrific reeving, don't they.
So I was thinking about a system with two Karver KBO1 single blocks (or equivalent) and a Karver KBO1 double, then led aft. What's the best way to rig this? I have a bail on my mast step where the vang & Cunningham currently attach, so plan to use that. I can attach the blocks using a thimble (or not) and eyesplicing spectra, but it would be nice to diminish the number of lines/connections to the bail.
Anyone created or have images of a simple system for this?
For example, can you bury splice a second line into the standing part of a spectra line (with a long tail and whipping of course) - haven't seen this but theoretically no different than an eye splice. Anyone done this?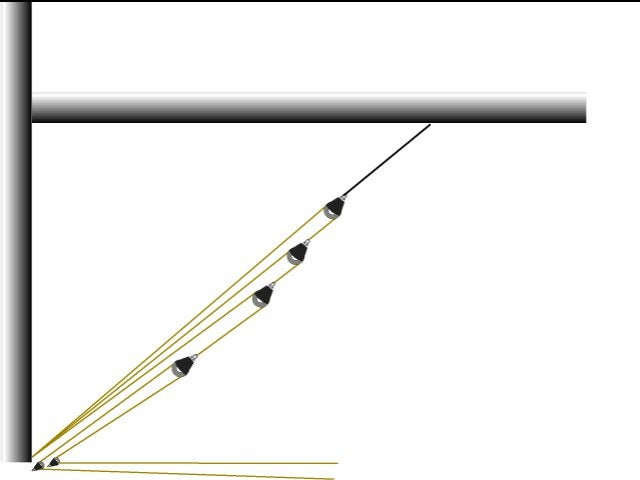 Last edited by a moderator: