I'm helping a friend attempt to solve leaking chainplates on a 32'er (below)...wood decks over cored fiberglass. Three shrouds per side.
I cut away the damaged teak around each chainplate (3x3" apx) then found most of the core wet or gone. We dug out the wet core, and the six areas have been exposed and drying for 3 months.
My question is...once this goes back together, is my goal to have some the chainplates able to flex where they come through the deck (4200??), or very rigid (epoxy with filler?? God help the next owner)??
My sense is a flexing seal, but I need some advice from this group.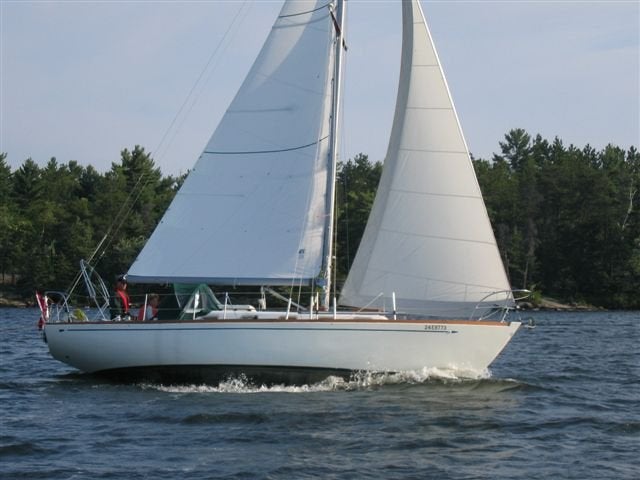 Last edited by a moderator: