I've been following the Uglyboat Admiration Society Hang Out and have found that a number of cool boats end up on this thread - by accident or design (so to speak).
I thought it might be time to start a dedicated thread for cool boat designs as well.
Of course 'cool' is very much a subjective construct, so I guess some Uglyboats will end up in the Coolboat thread as well. Only fair I guess.
I've long been an admirer of traditional wooden boats and so here's a design by Canadian, Paul Gartside of a 30 foot Cutter, which I dream of having built, someday. Could get a whole lot of modern, light displacement flyer for the same outlay I guess - but it just wouldn't tug at my heartstrings in quite the same way.
She carries a lot of rag for her displacement. Paul has given her a bit more beam in an updated version of the design, so she stands up a bit better in a breeze apparently.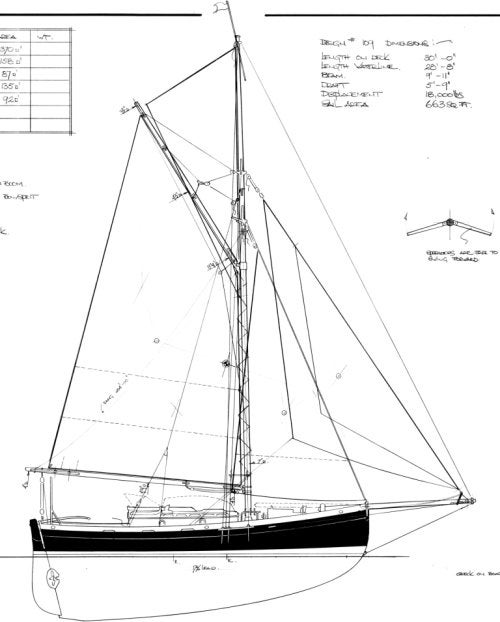 Last edited by a moderator: