It's time. Post up whatever (Corsair/Farrier related).
I'll start. 
Got the '15 970 home at the end of May and here we are at the end of July and I still haven't splashed it.  This project has eaten up most my free time over the past couple months.  However, I'm nearly done with what I thought were some mandatory fixes.  Non-mandatory stuff coming over Winter.  Biggest issue, as discussed elsewhere, was my trailer.  Quickly: Added a tongue (didn't have one as it had a wonky AL-KO 50mm actuator), built a 60 degree dual winch post (offset mounted winch for mast only), axles,  disc brakes, 14" wheels (trailer had 4-bolt 13"), 2 5/16 actuator/coupler.  Boat was approx 28" too far back on the trailer (nothing could be done to fix this due to way trailer was setup/lack of a tongue).   Made for a 12 state, 3300 mile, painfully slow,  wiggly, bouncy trip from hell.  Today, I finally moved the boat forward.  Chainplates between the wheels, where they are supposed to be, and rear beams at the rear of the trailer frame (like every 970 on a trailer pic I've seen...other than mine).  I have to install fenders, but damn it's just too hot outside right now.  Fenders, Honda oils, new mast antenna mount and it will be ready for the water.  So looks like splashing next weekend.
I knocked out a number of other things, but I'll get to that later (including a new mast cradle and flooring).  Anyway, making the boat towable was a priority and she tows nicely now.  It's a good day.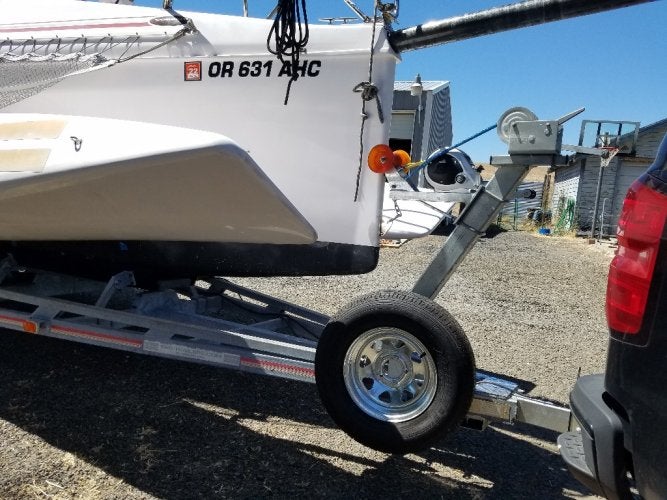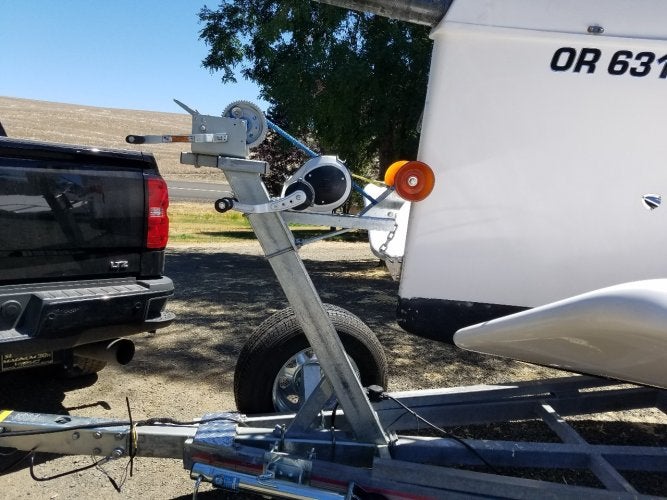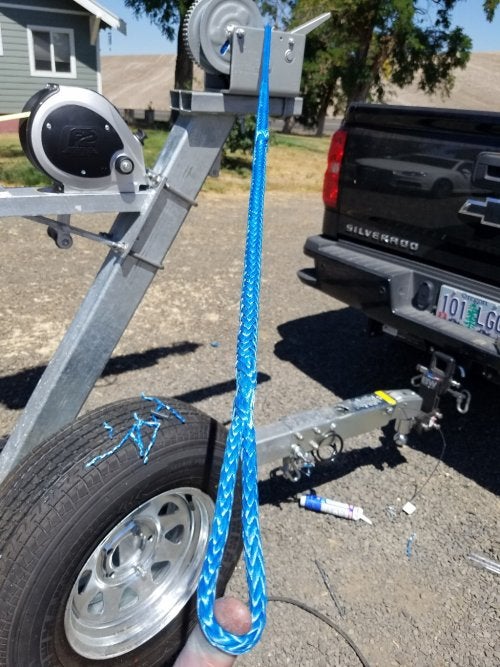 Last edited by a moderator: