Hi All Just thought I would open a thread on an alternative type of cruising/sailing lifestyle. 
I have owned trailable sailboats for about 40 years and have camped on these extensively over several periods. 
The longest trip was just over 4 months including on water extended periods with the longest being for around 5 weeks in the Whitsunday's in northern Queensland Australia. This trip was on a tiny trailable 20 foot dynal sheathed plywood bridge deck catamaran ( Jarcat 6 ) which was 8 foot wide. 
It had a  long bridgedeck double bed and two under cockpit single coffin berths, a maxi stove, sink and bench top on one side and a marine toilet on the other it was minamalist but adequate for a great adventure for a couple then in our fourties. 
I equipped it with twin 100amp batteries, unisolar flexible panels, a compressor fridge, cockpit over boom shade and it had an 18hp outboard which would push it to 15 knots if required. 
We also used the yacht on land as a caravan travelling through the middle of Australia back to the west coast having purchased it on the east coast. 
This was what I call camper sailing as distinct from cruising. No standing headroom, not much carrying capacity and a very light weight yacht. However we sailed out to the outer islands and also sailed through a 35knot blow with big steep waves in our little cat. 
Friends have used a much larger ( tiny by cruising yacht standards ) 25 foot Trailer Sailer ( Court 750) for much more extensive trailer Sailer based cruising for nearly 30 years spending around half of each year travelling and sailing. 
They have spent many months at sea at times especially in the wild and beautiful Kimberley's region of WA whilst also trailing their yacht to multiple sailing destinations right around Australia on multiple occassions. 
They have sailed in more unique places and done more living on their yacht than the varst magority of big cruising yacht owners. 
I have recently purchased an even larger 28 foot trailable yacht and have just commenced my goal of a similar life. 
My yacht choice is an attempt like theirs to move one step up from camping on board to having a very small but usable home on water that can also be relatively easily be used on land whilst doing 60 knots upwind between ideal but remote cruising grounds. 
My unusual choice has standing headroom at 6 foot 1, an enclosed head (and tiny internal shower), small galley with 2 burner stove, sink, icebox and compressor fridge/freezer,  a generous length large double under the cockpit and another very large v berth along with 1.5 settee berths. 
Whilst large to tow at around 3.2 ton on trailer it is about 2.5 meters wide making it unrestricted in nearly all towing locations. Part of this fairly heavy weight for a 28 foot yacht is its enourmous diesel inboard engine at 180hp making it a very unusual motor sailing package capable of good cruising speeds under sail and 25knots under power fully laden. 
Before the traditionalists start screaming can I say the coasts of Australia have very many rivermouth bars with conditions generally unsuitable for yachts with inadequate power to push out through the waves or the speed to ride the back of those waves back in. We also have tidal areas with currents moving in excess of 6 knots otherwise completely dominating passage planning causing conflict between wind, tide and time. 
Having previously had the luxury of 15knots on my Jarcat it really did open up destinations that were very difficult to access for conventionally speed limited yachts and allowed us to explore areas otherwise too risky for such a small craft. The ability to cross large distances fast in calmer weather windows ( say the morning before the really gusty afternoon sea breeze kicks in) or to run back to cover from sudden storm fronts was great. 
My intention as I transition to retirement is to use my trailable yacht for around half of each year to explore multiple suitable patches of water to sail from lakes and rivers to every inshore cruising destination in Australia and perhaps even ship it across to NZ and do the same for a period over there. 
Just thought I would open this discussion around an alternative to conventional blue water cruising. 
Regards Graeme Imexus 28 Australia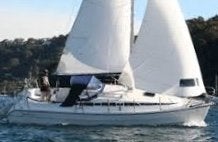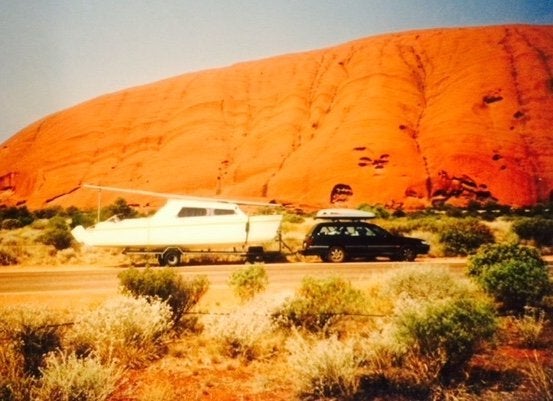 Last edited by a moderator: