http://209.20.76.247/ss/assets/howto-pub2/Wooden Boat Restoration and Repair.pdf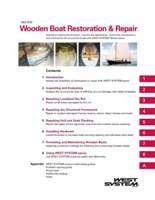 Wooden Boat Restoration & Repair
This manual shows you how to do professional level repairs and renovations that dramatically extend the life of your wooden boat. Dry rot repairs, structural frame repairs, and plank repairs using modern products and techniques are among the many solutions covered in this fully illustrated manual.
http://www.westsystem.com/ss/assets/HowTo-Publications/Fiberglass-Boat-Repair-and-Maintenance.pdf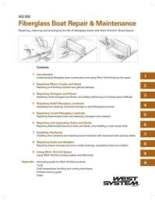 Fiberglass Boat Repair & Maintenance
A complete, illustrated guide to most fiberglass boat repair problems. Includes detailed instructions on repairing rotted stringers and frames, delamination, keel damage. Also covers fairing keels, hardware bonding, finishing and installing teak veneers.
http://209.20.76.247/ss/assets/howto-pub2/Gelcoat Blisters Diagnosis Repair and Prevention.pdf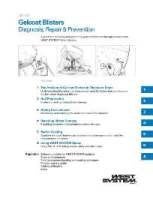 Gelcoat Blisters: Diagnosis, Repair & Prevention
This manual provides a thorough explanation of osmotic blistering, and detailed, illustrated instructions on effective laminate drying techniques, repairing localized and severe interlaminate blister damage, techniques for applying an effective epoxy barrier coat and more.
http://www.westsystem.com/ss/assets/HowTo-Publications/Final-Fairing-and-Finishing.pdf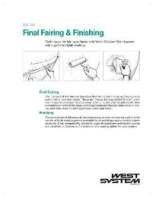 Final Fairing and Finishing
This guide takes you through the final steps of the building or repair process in detail. Includes techniques for fairing and barrier coating, as well as information on the characteristics and types of finishing coatings.
http://www.westsystem.com/ss/assets/HowTo-Publications/Vacuum-Bagging-Techniques.pdf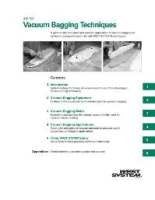 Vacuum Bagging Techniques
A definitive guide to the principles and application of vacuum bagging techniques for laminating composite materials with epoxy. Complete instructions describe various techniques; materials and equipment.
Last edited by a moderator: