It's a bit like a picture of a polar bear in a blizzard, but I thought you would like to see:
Hulls are back from Itcheban, they are lighter than Cogito's.
We set the beams (also lighter than Cogito's) in place to give a visual of what the beast will look like assembled
If I told you by how much I would have to kill you,
And if I did that I would be banned from the NBA.
We wandered around feeling good about ourselves for a few minutes, and then went back to preparing the basement of the barn for the beaming and hull alignment shit fight.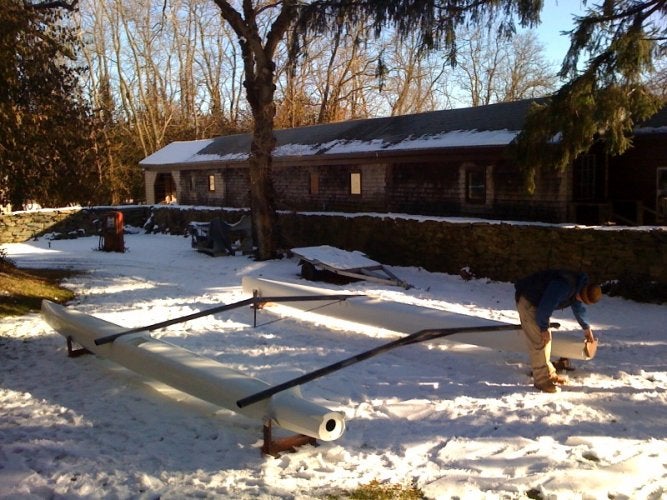 The first set of boards and rudders are compete,
We start the second set next week.
Wing molds start in two weeks, I better order some more super light glass....
We are on track and Fred is in so much trouble....
SHC