Only thing I do with them is shoot at paper targets. Accurate pistol shooting is hard.
I was a 3P small bore rifle competitor in my youth. It required utmost precise control of sighting, breathing and posture. It was a challenge and it occupied me and I became good at it.
Then sailing came along and that has remained a life long passion.
I still occasionally like the focus of shooting at targets at a range but I think it is hard to be mediocre at something you used to be seriously good at. So I have not picked up a small bore rifle again but I took up hand gun shooting and KIS is right. One or two handed, it is incredibly challenging and the target never lies.
These are 3 very talented ladies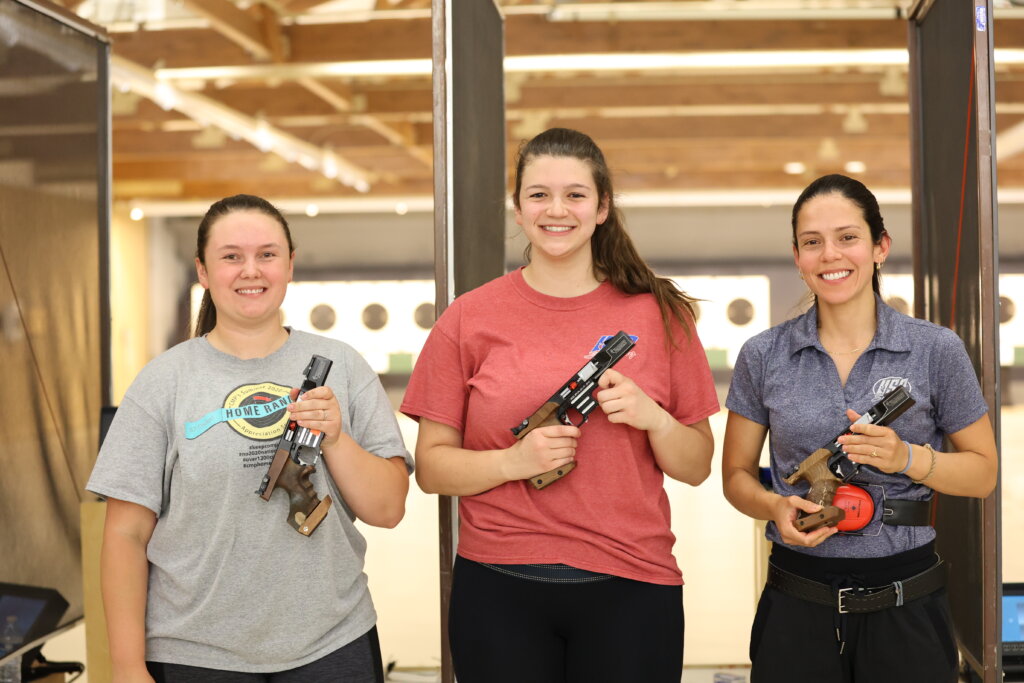 Competitive shooting has some similarities to sailing upwind in a highly competitive dinghy fleet. You need to be precisely in the groove and very focused.
Unlike sailing boats, most guns were designed for hunting or killing people so I prefer telling people how much I love sailing and I dont say much about I once got a certain hard-to-explain level of satisfaction from shooting. Its too political and misunderstood. I bet that half of my friends have no idea that I know how to shoot.
Back to sailing...
Last edited: