I have been asked how I store Rockets.
I built 4 ft by f ft square stands out of lumber. For and aft bars have shallow V- shape and covered with the boat carpet. Side bars are lower so i can slip wheels over the front cradle and leave wheels attached. 
The boat sits on the stand fully rigged with sail lowered and covered by a Phantom cover. Link to the cover was posted upstream of this thread. 
The cover is well worth money and a must of you going to keep your boat on shore, imho. It fits perfectly, it keeps dirt and leaves out and sail and ropes protected.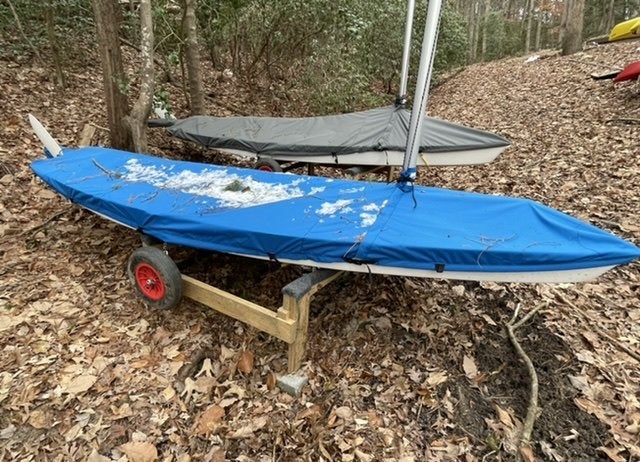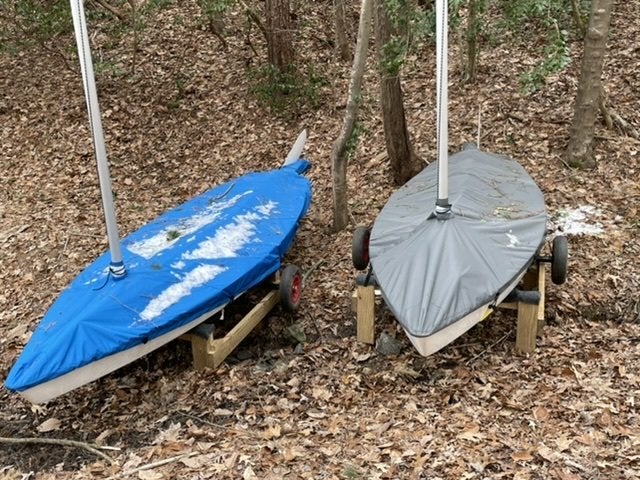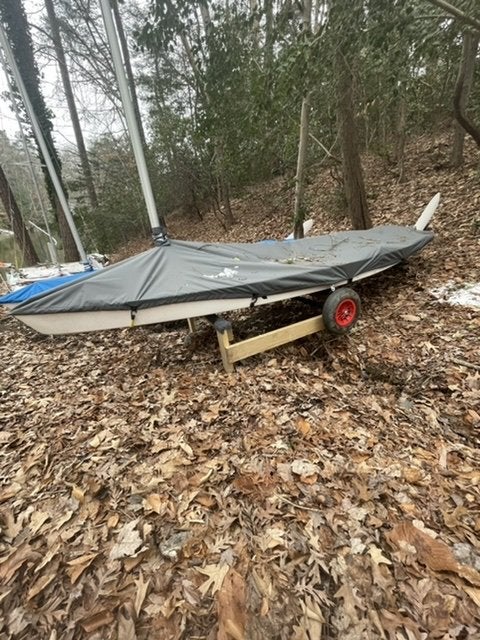 Last edited by a moderator: