I'm going to wait until Monday and see what the engineers at the factory think about the regen braking thing before I try hooking up the new battery.
I got kind of a vague answer on that one. Some flow back to the battery would be OK, too much would shut it down. They didn't say how much would be too much, not that it would help because I have no idea how much current it pushes back to the battery.
So without a clear answer on whether my cart draws too much power for this battery or whether its braking will shut the battery down, I decided to get the answers the direct way.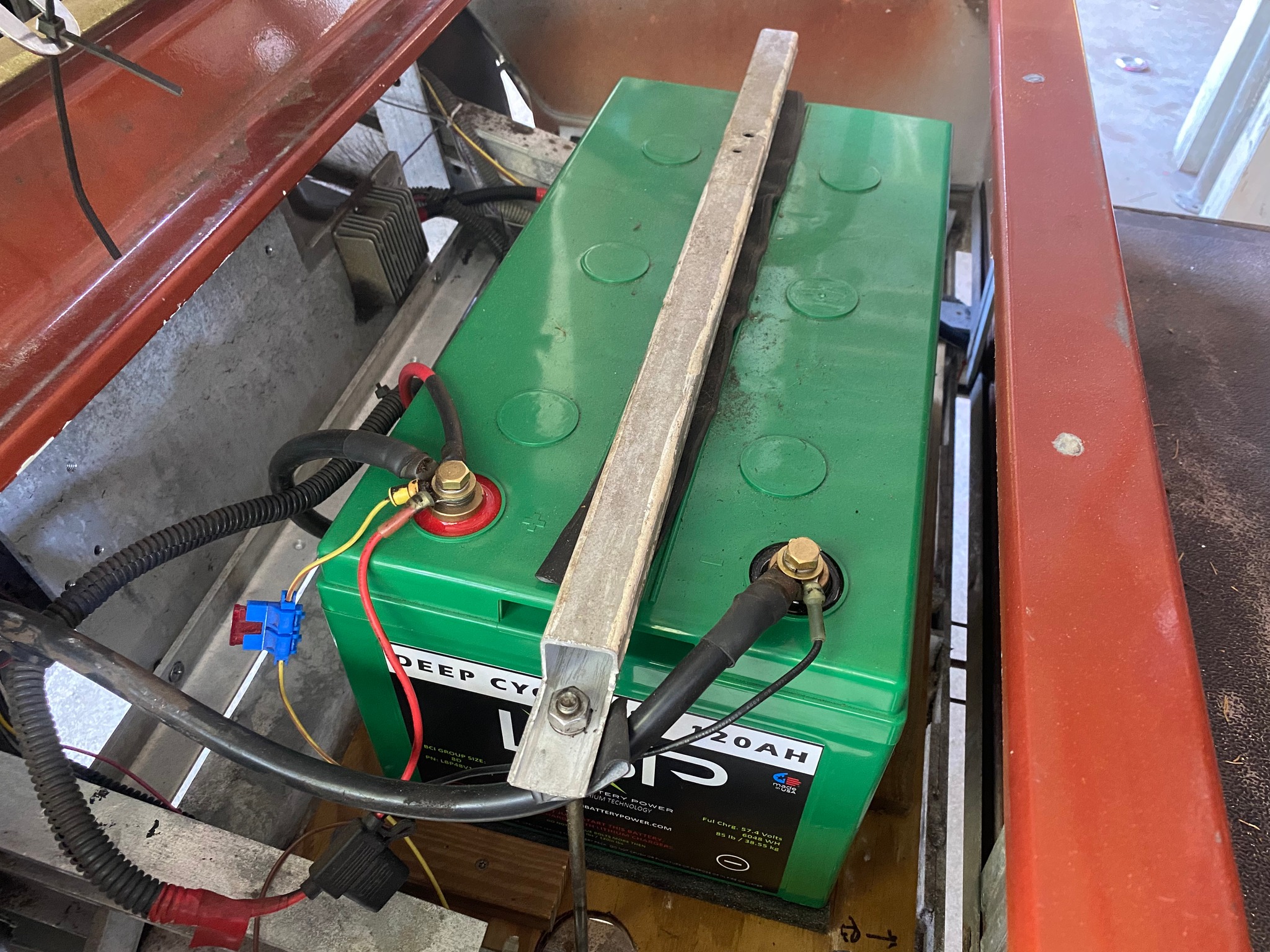 And the answers are:
1. The 12 volt step-down thing doesn't seem to mind 58 volts, which is the resting voltage of that 48 volt battery.
2. Nor does the cart controller when I turn on the key.
3. It backs up! Yay! Goes forward too. Touching the brakes to activate regen braking doesn't shut it down.
4. Burns a little rubber and accelerates much faster than before with a full power start.
5. Goes at least as fast as before, probably a bit faster, so still way too fast.
6. Slowing from "way too fast" with regen braking doesn't bother it.
7. It will tow this through sand that's soft but not deep.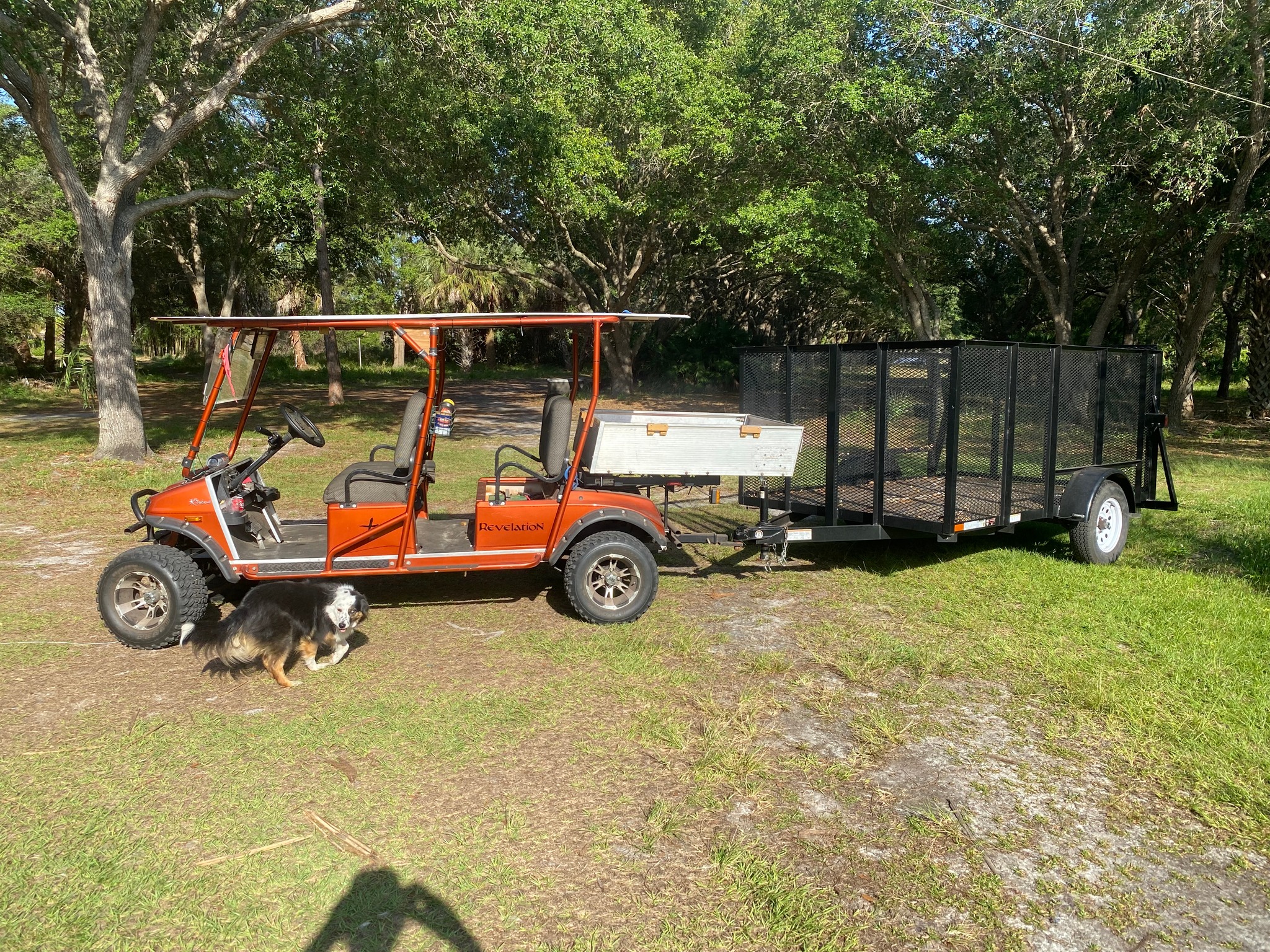 So the only remaining question is which of my little boats will it pull up a ramp. My guess is at least one, maybe all.