So it looks like the new owner of Moonwave is eager to share some pre-launch pictures on the boat's new website!
http://moonwave.com/?page_id=2
Here are some interesting shots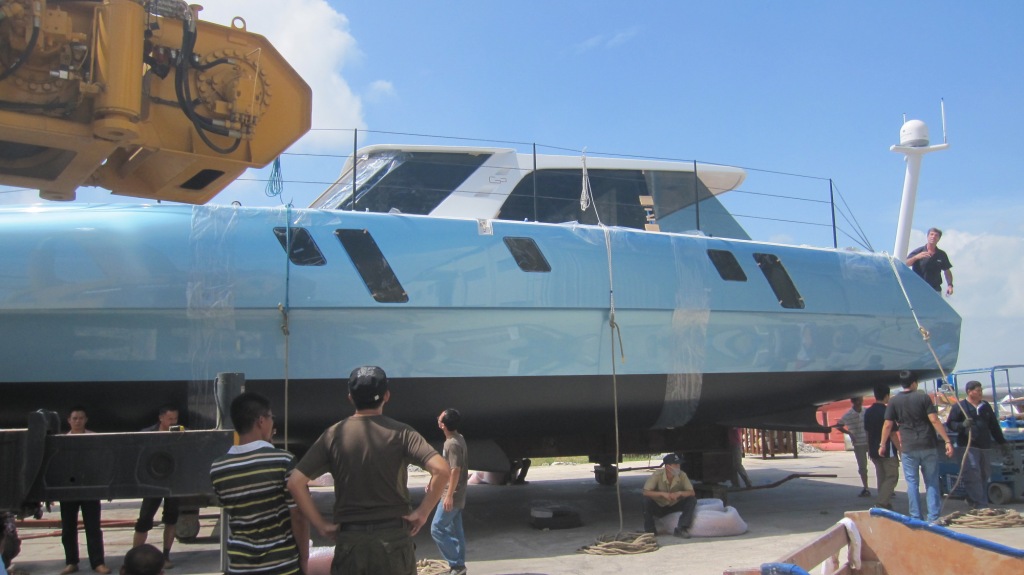 Is that a folding dagger board I see? The 66 had a retractable one. The props also look like they have been pushed much closer to the stern than they were on the 66. This was probably enabled by the electric drive and IMHO should help with maneuvering.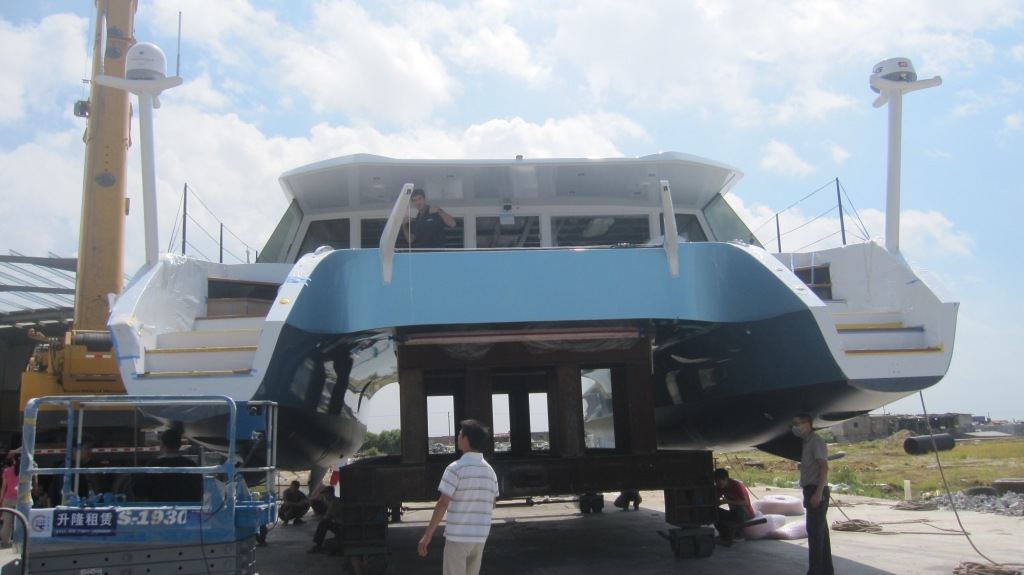 However it does look like the props are no longer mounted up and inboard of centerline, now they are on centerline and almost the deepest part of the draft. I wonder how this will affect beaching? Is that even a priority with these types of boats?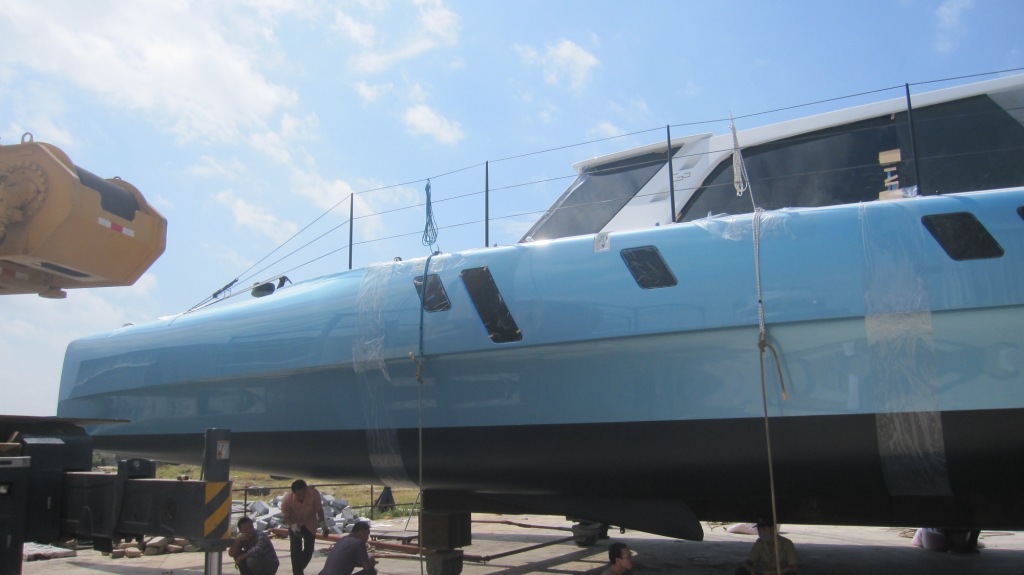 Here we can again see what I think are folding dagger boards, I wonder if they retract flush or if they are always that deep. Or maybe it's not a dagger board at all, can we get some clarification on this PJ?