I decided to try out the ePropulsion Spirit on my little aluminum boat. My dad bought this boat new before I was born. I've operated it with a 3, a 3.5, a 5, an 8, a 9.9, a 10, and a 15 hp outboard over the years.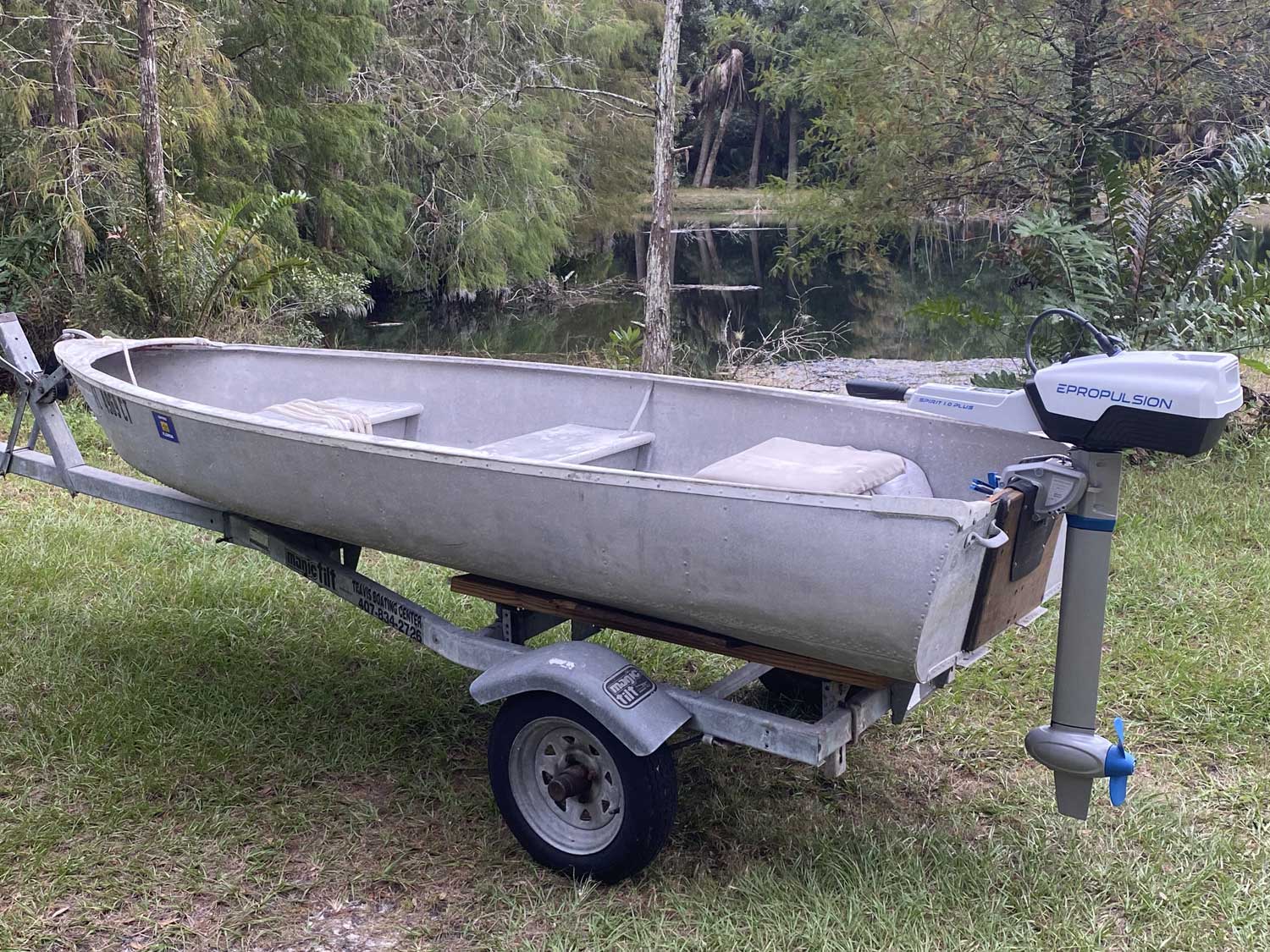 After I went back to the house to fetch the magnetic kill switch, it worked perfectly.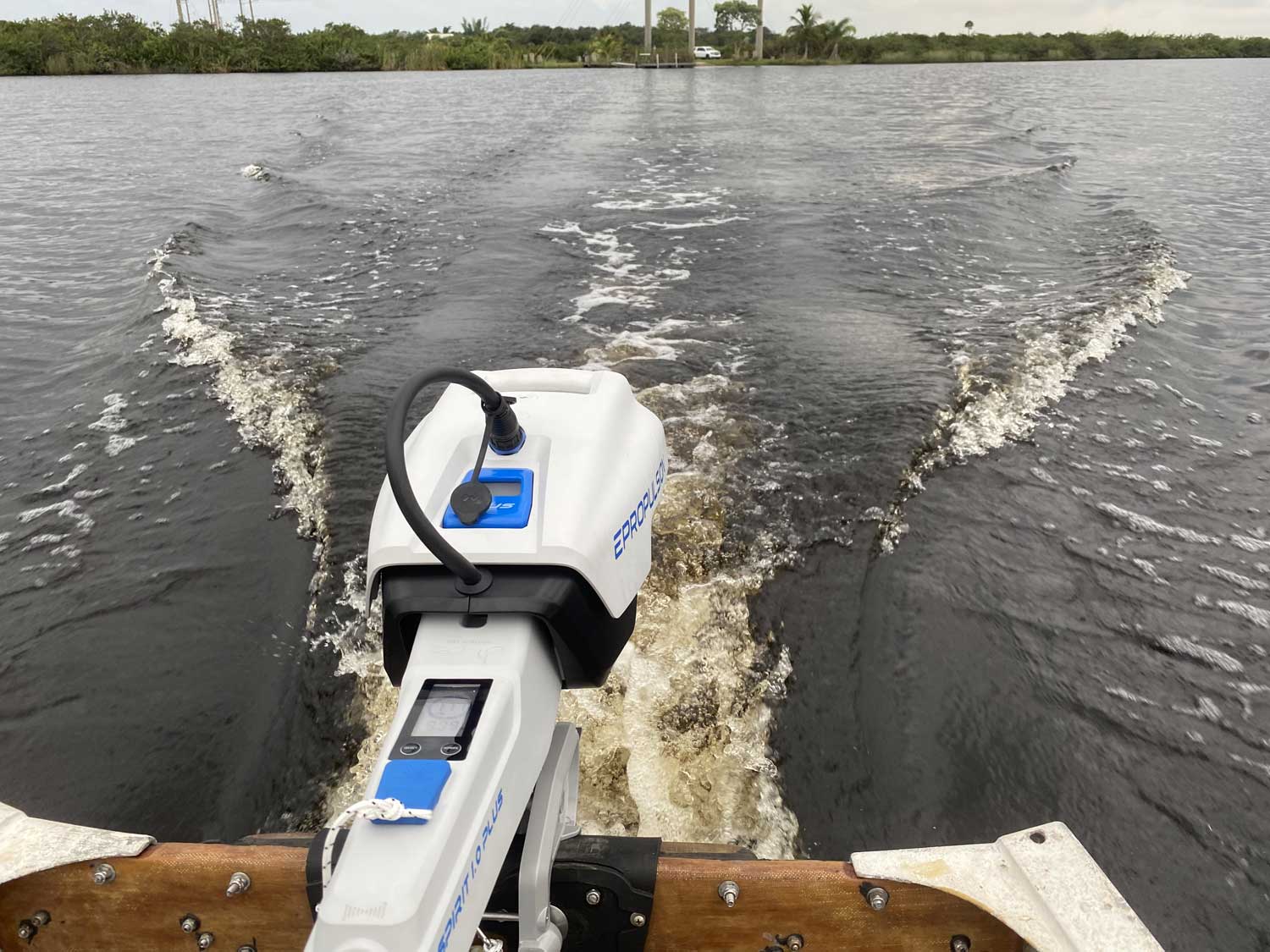 Went 5 knots at full power. That's not quite equivalent to a 3 hp gas engine, but very close. Should be plenty of power for the Picnic Cat.
On the shaft length question, the salesman told me that XS (extra short) is what all other engines call S, or short. An ePropulsion S is equivalent to any other outboard's L.
Tape measure says...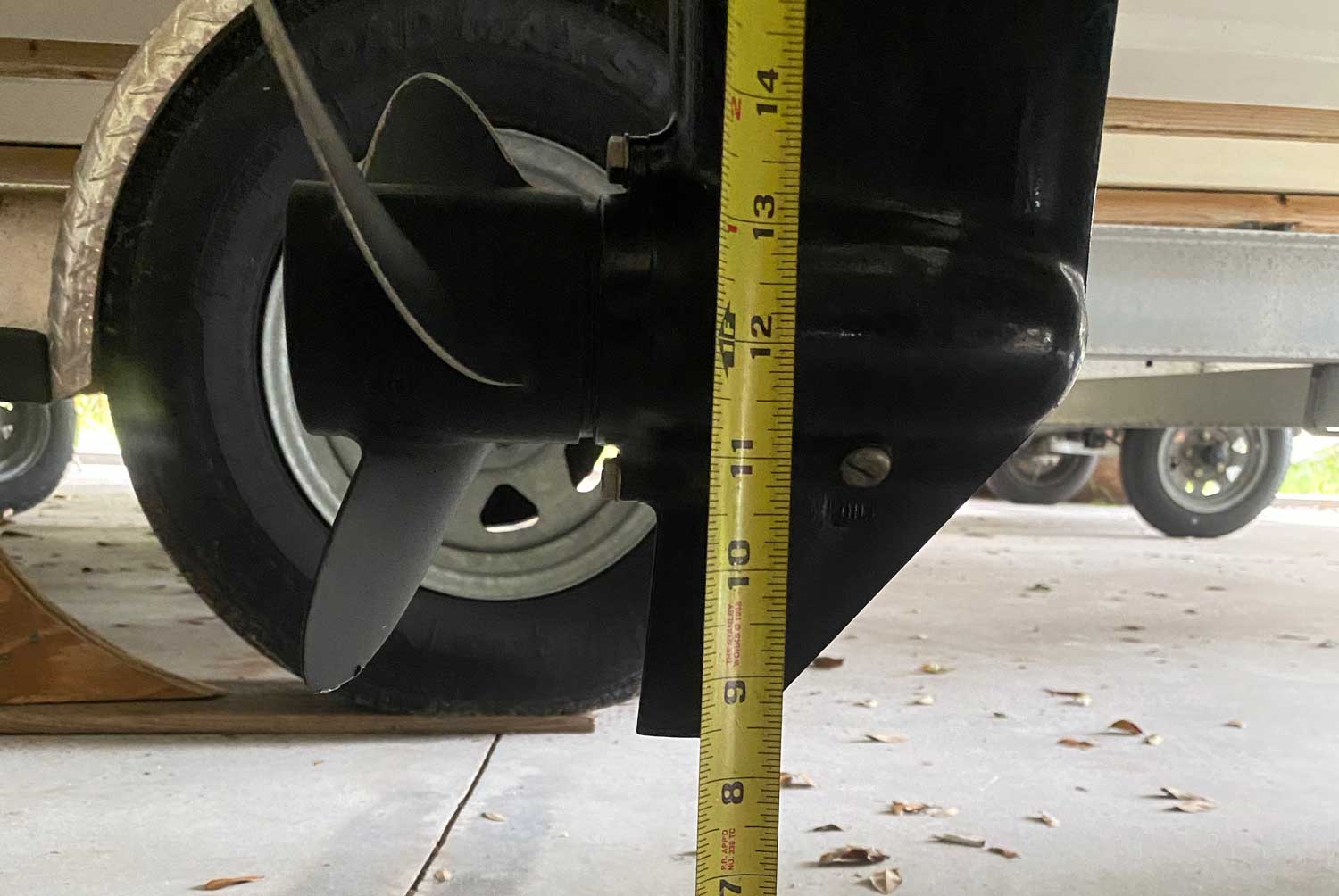 Tohatsu 5 hp with 20 inch shaft. The shaft is about a foot off my concrete floor.
Didn't move the boat or the motor bracket for this pic: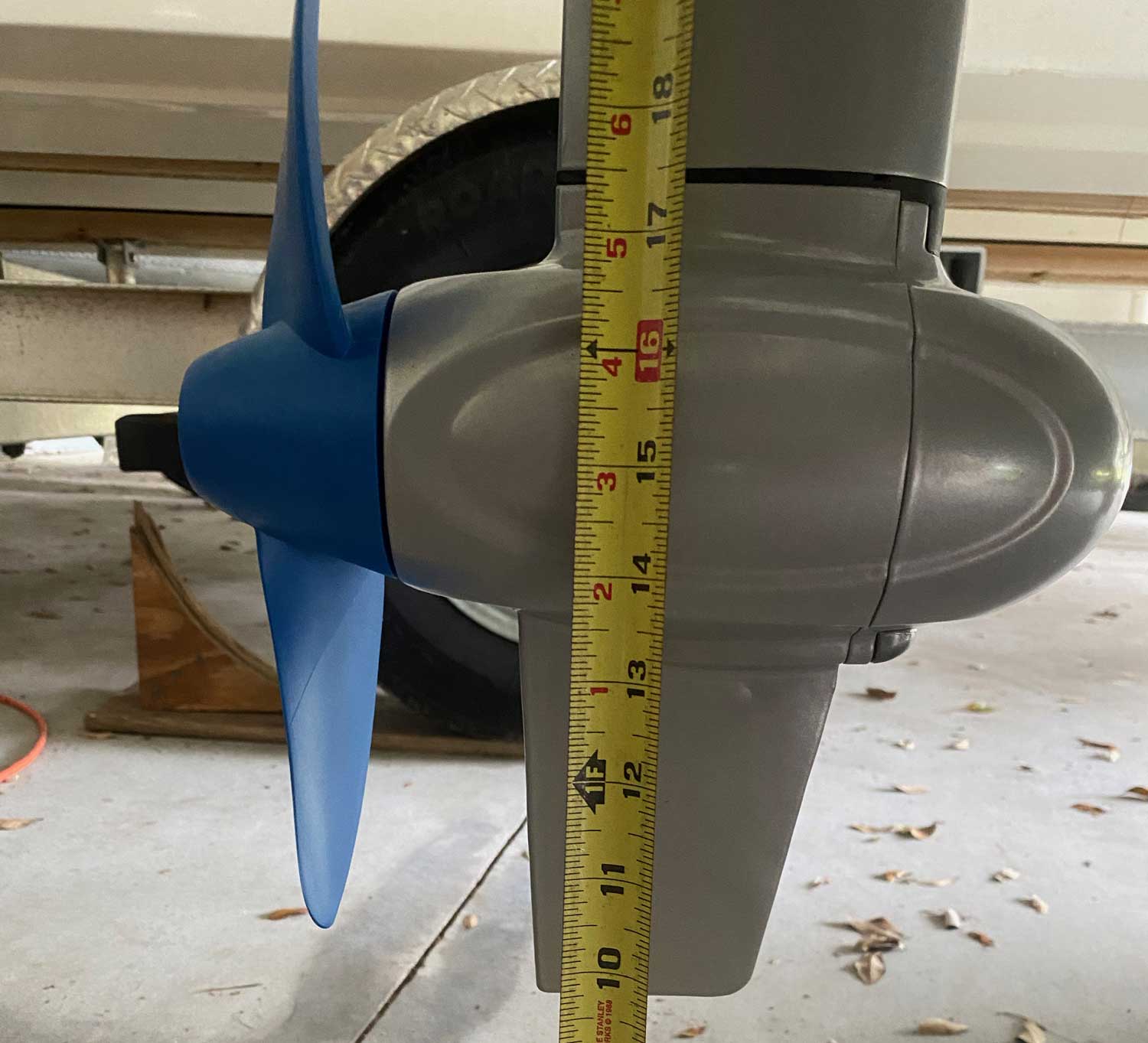 So the prop shaft sits about 3 inches higher than the long shaft Tohatsu. No cavitation plate on this motor. It looks like it will be deep enough with the bracket all the way down.
Rain all day today followed by too much wind for a day or two, so I expect to try it out on the Picnic Cat one day next week.