Capt. Marvel's Wise Friend
"Indoor Sailing" on a bar stool is one of the quintessential elements of sailing.
Capt-n Jacks (Dinner Key), Franco's Hidden Harbor (Seattle), Sorry Charlies (Savannah) The 410 Cove Room and soon the Sloop Tavern. All famous in their time by their signs (or lack of).
Now gone or going, so many lost indoor sailing opportunities for bar stool sailors and dreamers, some now remembered only by their neon signs...
Opinion: Don't let the 410's neon sailboat drift away​
Yakima Herald-Republic Editorial Board
Courtesy the Yakima Herald-Republic​
​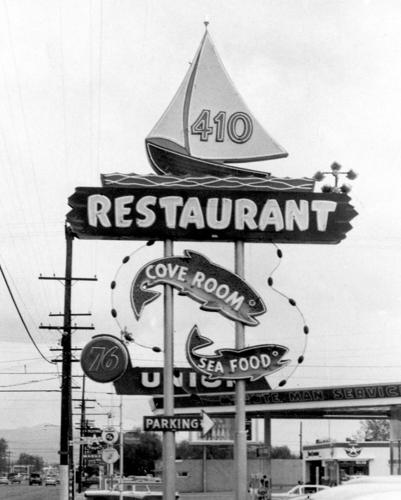 ​
​
The 410 Restaurant and Cove Room was a popular stop for food and drinks in the 1950s and 1960s on what was then U.S. Highway 410 in the northern portion of Yakima.​
​
Half a century or so ago, the happy-hour crowd at the old 410 Restaurant and the smoky Cove Room lounge in Yakima would've laughed themselves into coughing fits if you'd have told them fixing up the neon sailboat sign out front would cost anywhere near $70,000.​
​
None of the regulars would've believed the whole joint was worth that kind of scratch. Truth be told, it wasn't exactly an upscale establishment.​
​
Still, it maintained a defiant dignity throughout the decades it slouched at 16th Avenue and Fruitvale Boulevard.​
​
On a wall above the bar, photos of its most loyal patrons used to glare down at newcomers.​
​
"How's a guy get his picture up there?" a fresh-faced young visitor once asked a barmaid. "Come in here and drink every day for 30 years," the barmaid answered flatly, "and then die."​
​
Sadly, that's exactly what a lot of those old regulars did. And somewhere along the way, the 410 and the Cove Room set sail, too.​
​
That 21-foot-tall neon sailboat that was moored to two steel poles in the parking lot, however, is still around. It's in dry dock in the workshop of Cascade Sign & Fabrication, awaiting maybe a year or more of restoration work that, worst case, could run into the 70-grand range.
​
​
Someday, though, that iconic sign — including its shimmering waves and the two fish that once frolicked below the bow of the sailboat — could be the crown jewel of the Yakima Valley Museum's Neon Garden.​
​
Count us among the people who hope so, anyway.​
​
Re-lighting and restoring the 410 sailboat to its full-color 20th-century glory is no cakewalk, which is part of why the price tag is so eye-popping. Figuring out how to hang it above all the other neon pieces that are already on display won't come cheap, either.​
​
And with the museum in the middle of changing leadership — Executive Director Peter Arnold is retiring this year — delays in completing the project seem understandable.​
​
However long it takes, we're rooting for the museum to get it completed. It's worth the wait.​
​
In an era defined by frou-frou coffee shops and digital conversations punctuated by emojis and GIFs, it's worth remembering — maybe even honoring — a time when strangers could rub elbows and talk politics, religion or fishing without having to call in the lawyers.​
​
Seems like a neon sailboat the size of a couple of F-350s would be as good a way as any to commemorate an age that's gone by the wayside.
​
​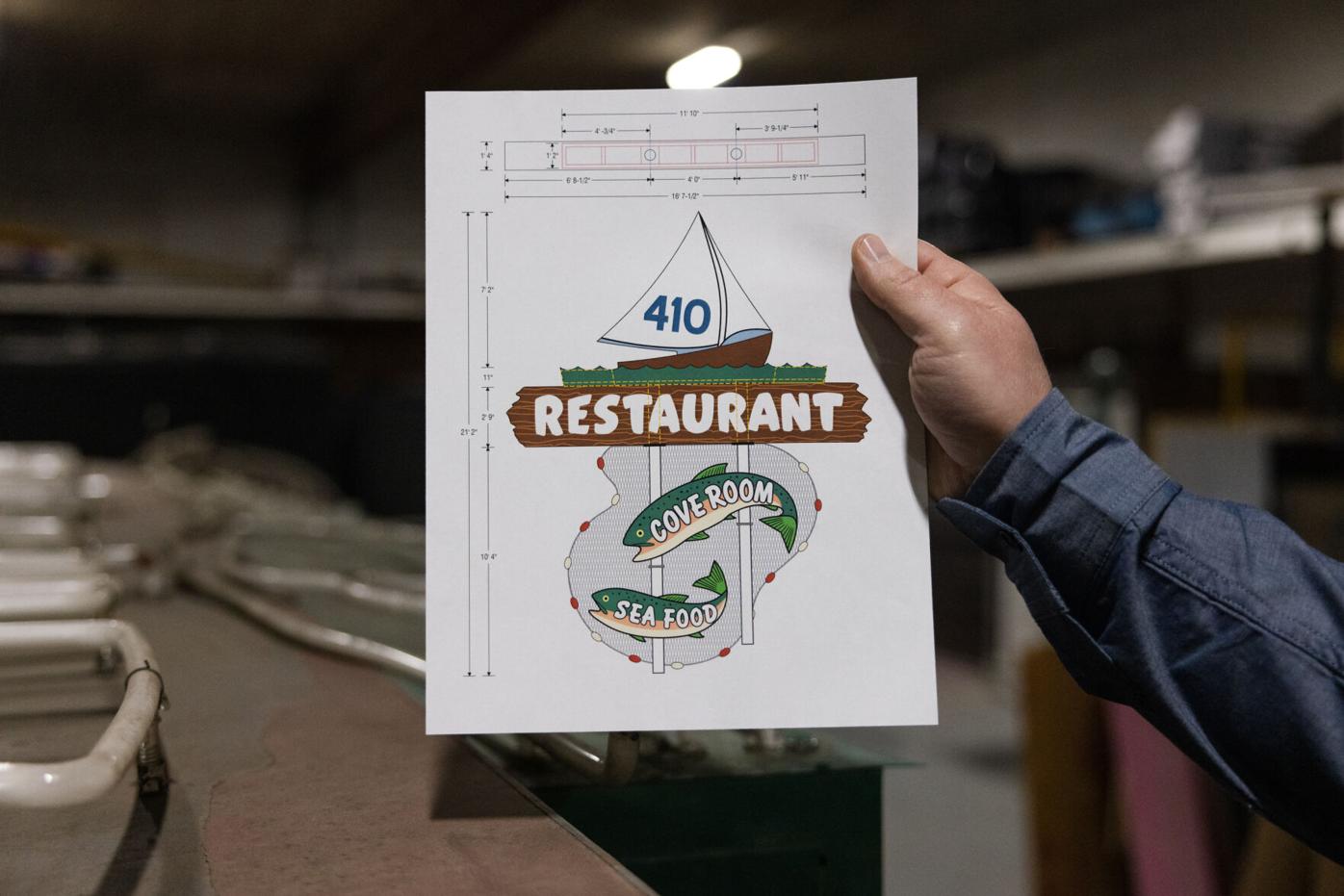 ​
​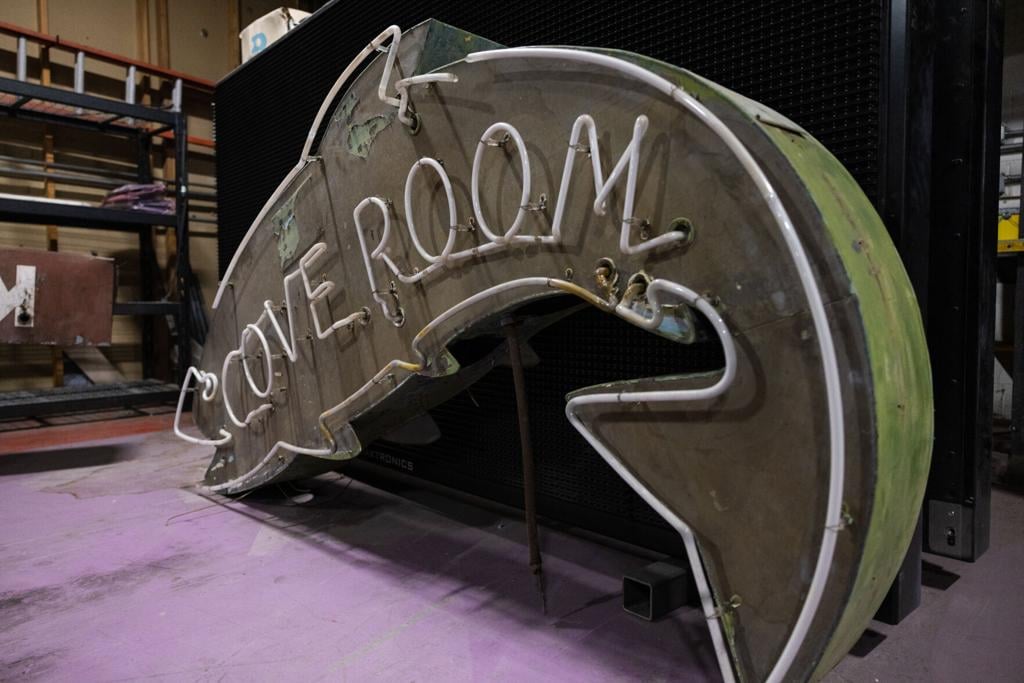 Last edited: