I'm trying to convince my Dad to take to a Regatta that's fairly far away, round trip would probably end up being ten hours.
Anyways, his main worry is that the boat might be aversely affected by being in a trailer that wasn't designed for a Laser for so long. Personally I don't see a problem with it. It has two supports, which seem to me would support a Laser adequately. It's true it dosn't have suspension, but I don't know if that matters.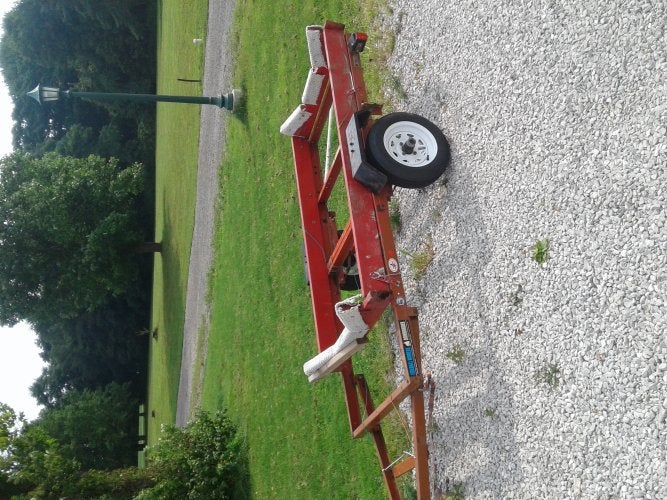 what do you guys think?
P.S For those that are wondering, I did find a new Laser, I'll post pics soon.