Steve Brown of Finco Fabrication made the IMX 38 rudder for my Olson 40.
While it was a very nice rudder, with tons of lift and seemingly low drag, it made for a heavy helm. Soon, we are adding an autopilot, so reducing the helm forces is important to avoid high electrical draw by the future autopilot.
As you can see, there was very little balance, so we cut off about 3" from the trailing edge of the rudder.
Also, the rudder bearings were worn out: during big wave sailing, the rudder would move around noticeably. Hence, new rudder bearings were needed. Jefa spherical roller bearings were installed to replace the original nylon disks.
The new Jefe bearings required some fiberglass work and a new rudder tube (not rudder stock).
To remove the deep rudder, we had to cut a few inches off, and then glue that bit back on after re-installing the rudder.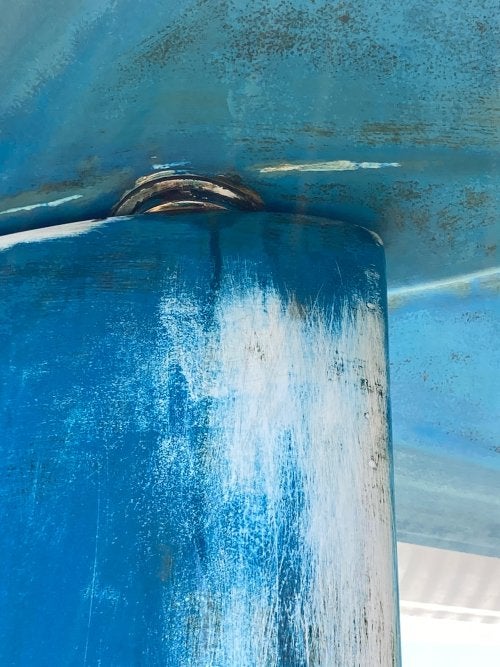 Last edited by a moderator: