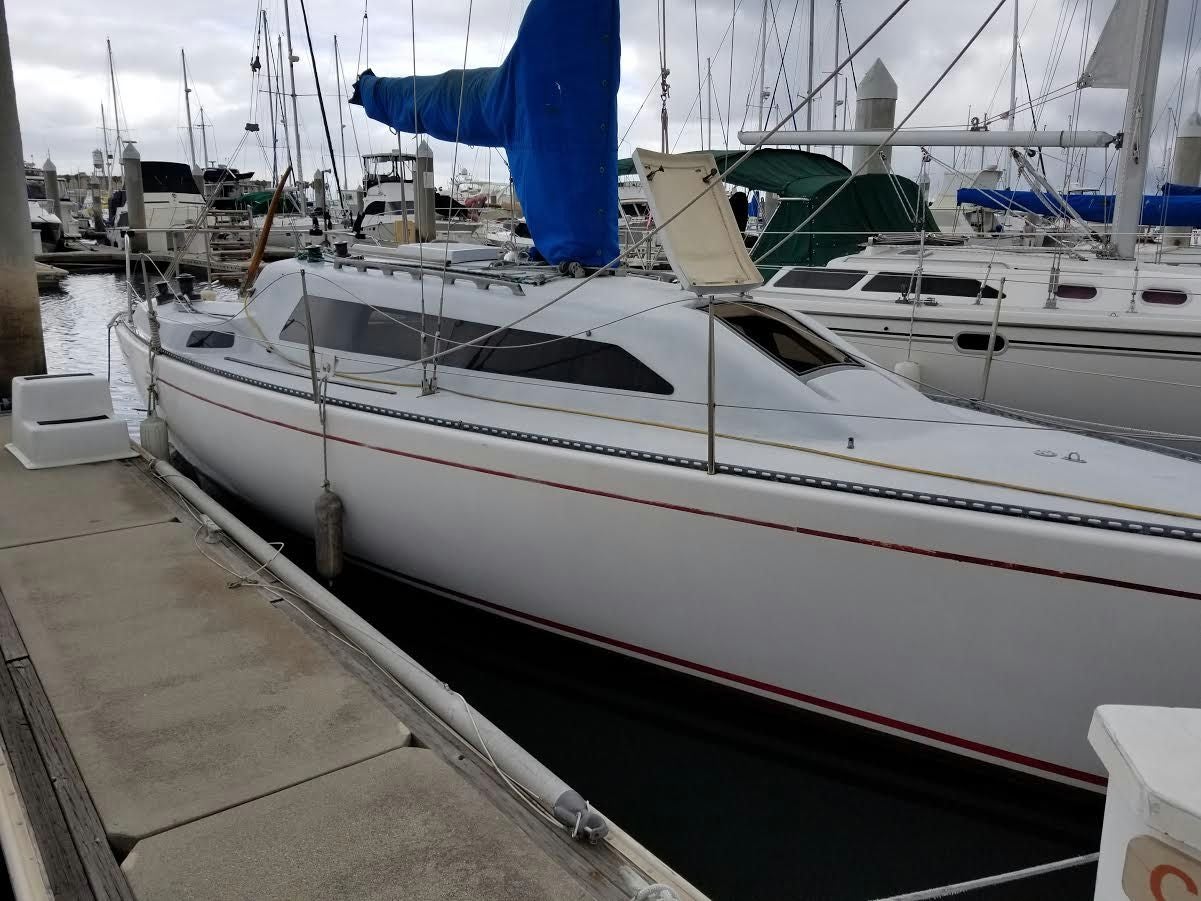 As the mighty 
Anarchy
 sails off to Ohio, I have apparently fallen and hit my head. There is now a new 
Anarchy
 and it is the old 
Mondo
, Santa Cruz 33 hull number 2. I have sailed quite a bit on them, notably 
Freight Train
, and I have always really liked them. Looking for a budget boat that has the ability to race, camp, cruise, daysail and just hang out on, the SC 33 is a very unique - some would say odd - way to do the above, but, it is done with with an homage to the past. Amazingly, the SC 33 is 40 years old. I like owning a little part of history.
We are doing a makeover on the boat to get it as nice as we can without spending a ton of money, and we will chronicle this adventure with a series of articles highlighting what we are doing to the boat as we go along.
We are keeping the boat stock so as not to give a couple of sadistic phrf trolls reason to fuck with us. We are also getting an ORR rating for the boat so that we can have some actual performance data and realistic comparisons with other boats as opposed to ratings that are often a result of the usual personal biases, petty grudges and  self-interested board members who are there only to attack other people's ratings while protecting their own.
We have some tremendous partners working with us on this project including 
OneSailsAus
, 
Marlow Ropes
, 
Selden
, 
Velocitek
, 
Pettit Marine Paint
 and 
Shelter Island Boat Yard
 to get the 
Anarchy III
 looking good, sailing good and making the boat a really fun place to be. Stay tuned... - 
ed
.
Title inspiration thanks to the 
Tubes
.