Was down at the boat yard today and had a chance to look at one of the new Weta side-by-side with the older models.
The current Weta in the photos is #1025, shown at the Pac Sail Show, and the older one is #740 currently raced out of Richmond YC, CA.
Hull to deck joint on the new model is distinctly beefier. New on the left, old on the right.
Rudder upper gantry is a separate piece compared to the old integrated into the deck mold. Slight hardware change on the rudder attachments.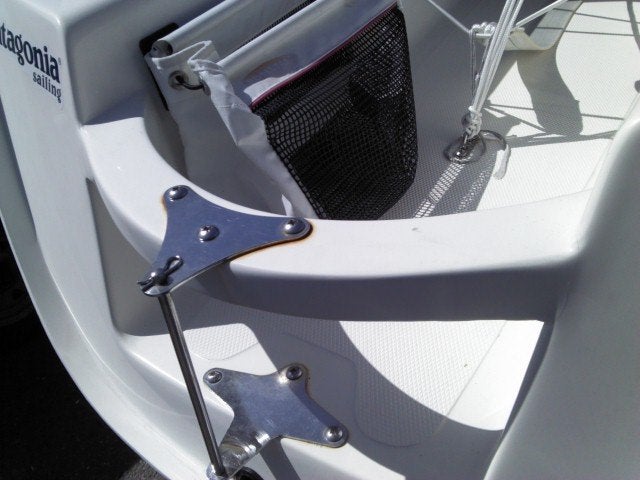 Ama/Aka attachment point is different with sealing done using a soft compound and a reenforcement pad.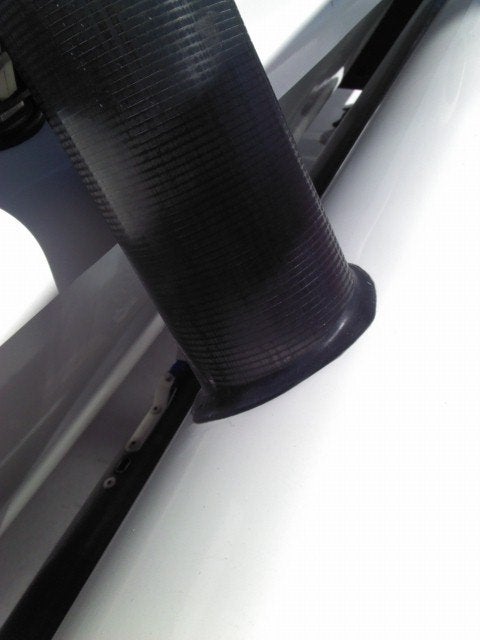 Aka beam joint is much cleaner and has a better overall finish