Missed the opening video, and it appears it may have been worthy and well done. Pink Floyd wasn't really on my radar of groups I listened to in the late 60's. In the service, after A school, I was to busy the first year out and about, checking out the sights, getting a mercy fuck twice a month after the 1st and 15th paydays(if available - hoping not to get the clap - got lucky and never did, by staying away from the more popular whorehouses). As long as we're on the subject of Pink Floyd - how about a little "trip".
After getting in Mobil Construction Battalion 5 things got way busy. You see Naval Mobile Construction Battalion 5 had one last major job to do after five successive deployments to Vietnam, the construction of The Rose Garden - officially known as Palace Dog - Palace Dog was a United States covert operation to support the Royal Laotian Government in its military operations during the Laotian Civil War portion of the Vietnam War. Palace Dog, Project 404, and the Raven FACs principal task was the supply of forward air controllers for close air support to the Royal Lao Army (RLA).
NMCB 5 had been the last battalion to serve in Vietnam and the conflict was continuing to wind down. However, NMCB-5 was to serve as the Pacific Alert Battalion in support of the Third Marine Amphibious Force while working on a host of jobs during the upcoming deployment to the Western Pacific. Many of the men of FIVE were just "boots" and had never been initiated into the fight side of the Seabees. Should a crisis arise and the Marines are thrust into a trouble spot, the men of FIVE-"boots" as well as veterans-must be ready to defend themselves and any construction they do for the Marines or other U.S. forces.  
To prepare for this eventuality, the Seabees of FIVE underwent seven weeks of military training. There were classroom subjects such as combat formations; infantry defensive tactics; nomenclature of the M-16 rifle, .45 caliber pistol, M-60 machine gun and 12 gauge shotgun; camouflage; and map reading.  
After classes, the men went out into the field at nearby Broome Ranch to receive training in crew-served weapons-including the use of the 3.5-inch rocket launcher, 106mm recoil-less rifle, M-60 machine gun, 81mm mortar and M-79 grenade launcher.  
Next, the battalion spent 10 days at Camp Pendleton Marine Corps Base where the men fired the M-16 rifle on a 200-yard range. A total of 92 per cent of the men shooting fired qualifying scores, a new record on the Navy training range.  
Highlight of military training was an overnight combat exercise in the Camp Pendleton hills. The FIVE Seabees set up a command post on a ridgeline, dug foxholes and successfully defended their positions against simulated attack by "aggressors.  
The men of FIVE said good-byes to their loved ones and reluctantly climbed aboard airplanes at Pt. Mugu for the flights to West Pac. The deployment was started.  
Detail Falcon remained in California to do demolition work on several structures at the Naval Weapons Center, China Lake, to make way for the construction of a trailer park. This detail was later expected to journey to Japan to work on several projects.  
The main body of the 500-man battalion arrived at Camp Shjelds, Okinawa, just in time for Reversion Day on May 15. The Japanese flag was raised alongside the Stars and Stripes as the government of Okinawa was returned to Japanese jurisdiction after 27 years of American administration since the end of Wor1d War II.  
Detail Hawk went on to the Philippines to put the finishing touches on the house moving project that Detail Clydesdale had started the previous deployment and to build a rinse rack to wash planes at Cubi Point Naval Air Station.  
Detail Raven traveled on to Taiwan and began rehabing a barracks at the Headquarters Support Activity, Taipei. On Okinawa, the main body started the final stages of work on the new officers club and BOQ. The FIVE Seabees also began constructing an addition to the Crash Station at the Marine Corps Air Facility, Futema. a perimeter security road around Marine Corps Ammo Supply Point Two, erecting a five-mile long fence around it and installing a water distribution system.  
The men had barely unpacked their bags and settled into their new jobs throughout the Western Pacific when the call came to "mount out." Within 48 hours, the battalion's 100-man Air Detachment had staged nearly 5 million pounds of equipment and materials at Kadena Air Base, Okinawa, for shipment to an undisclosed site, which became the Royal Thai Air Base Nam Phong - known to the Seabees and Marines as the Rose Garden. It was an "all hands" operation, with many men working an day and all night to successfully meet the mount out requirements.  
The first flights of C-14 I jet cargo planes began carrying the men of NMCB-5's Air Detachment, their equipment and materials from Okinawa. The Air Detachment's destination was classified and rumors ran rampant throughout the battalion. When we were told that we were not going to Vietnam, everyone heaved a big sigh of relief. - Then Bravo company was called to supply 12 volunteers for Detail Buford, who'd be assigned to the LSD Vernon Country going to Cam Ranh Bay, South Vietnam to dissemble and prepare for shipment to Diego Garcia, the concrete batch plant left their by Seabees for construction of the Cam Ranh Bay Base and Air Station. Then load pumps, piping and building material left, to be used for humanitarian building projects in New Guinea and islands in the Truk Atoll. That sounded like a lot of movement and fun, so I was one of the first to volunteer.  
Royal Thai Air Base Nam Phong
The USS Vernon County began the year before picking us up in dry dock number one at Yokosuka, Japan, at the naval ship repair facility. The Vernon County took on a decidedly different appearance, because, instead of the standard U.S. Navy haze gray, Vernon County had been painted white overall in preparation for her next deployment. When we boarded, they told us the ship was painted white because of the heat so close to the equator, but history now says that she was painted white because India was very sensitive to military activity in that area and being white made her appear to be a hospital ship, or on a humanitarian mission. We were actually a war ship because of our 3 gun mounts of 3" and the 50 cals.
The final preparations were made for Vernon County to become, by necessity, totally self-sufficient, far from the U.S. Navy's logistic, maintenance, and support areas. After taking on part of the necessary stores and equipment, before proceeding to Okinawa to pick us up before, then she sailed for Cam Rahn Bay, where we disassembled and loaded the Concrete Batch Plant and other materials and equipment. Then proceeding on her way to and bound for remote Diego Garcia, in the Chagos Archipelago in the British Indian Ocean Territory, with an interim stop at Singapore.
Vernon County ultimately reached Diego Garcia offloading the concrete batch plant and much of her heavy equipment to prepare a staging site for the reception of the many tons of supplies and equipment needed to build the station.
As the days passed, the atoll began to change; the ship rode higher in the water as equipment was unloaded. Temperatures on deck averaged 122 degrees Fahrenheit (50 degrees Celsius) between 10:00 and 15:00 hours each day; "tropical" duty hours of 0400 to 1400 soon commenced aboard the ship. The men of Underwater Demolition Team 12 and a platoon of Seabees removed underwater obstacles, installed buoys, marked anchorages and cleared land. After the USS Vernon County finished unloading, made two additional voyages to and from Diego Garcia, picking up more men and supplies at Singapore, Cocos Island, and Mauritius.
During the last few days of her deployment to Diego Garcia, Vernon County was repainted her standard haze gray, a sure sign that the time had come for the ship to sail away from the atoll upon which she had established a base camp and the beginnings of a communication station.
The rest of our list of little well jobs for our Detail Buford, was fairly straight-forward -   a series of hops to Australia then to the former Port Moresby Flying Boat Base in southern New Guinea, where we offloaded several hundred feet of hand operated drills, pumps, generators, piping,and materials - then to find water, drill, install wells and a few pump stations. We then took a Seaplane to Buna, New Guinea, to meet the LST Vernon Country again, which had brought other material we had loaded - several hundred feet more of drill, pumps, piping, other material and furnishings, for more wells and pump houses - air conditioners, desks, refrigerators, and other furniture along with windows, doors and corrugated tin roofs from the buildings left by the left by US forces at Cam Ranh Bay.
I'd never heard of Buna, New Guinea before, but apparently a area where a months long battle was fought in the area during WW II. It so was humid and wet there, us Seabees did our work barefooted, rather then risk getting severe trench foot. Then on to Truk Atoll, where more of the same, drill fairly shallow wells, build pump houses pumps, piping and building materials was unloaded, with the rest headed to the other islands of Truk Atoll to be distributed. After this Vernon Country took us to Japan, and the ageing LST retired shortly thereafter. The old LST had a busy three years, before being retired. The map below, was her stops with another Detail from another Battalion - NMCB 40 the year before as I recall.
Then, via the great circle route to Elmendorf AFB our detail boarded a Air Force MAC C-141, then McCord AFB, then Point Mugo NAS where we bussed back to Port Hueneme, CA. I then requested an island sea duty command, and was offered two choices Guentamano Bay or NavAirSta Adak, Ak - I choose Adak. I was hoping my next couple years would be a a bit more relaxed, then my first year. I arrived on Adak island on January 10, 1973, right after a blizzard.
After arriving at NavAirSta Adak, had to do two weeks of remote cold weather indoctrination. in the upper barracks above the chow hall. Then got assigned to the first Seabee barracks below the chow hall, and fortunately on the first floor. More then half the Seabees on this floor were short-timers, with several months to half a year left to go in the service.  The common refrain when asked how long before they left this isolated island, was "however many days, and a hook(Half a day).
The majority of these short-timers had previously been deployed in a Battalion, detail or Seabee Team in SE Asia, so consequently their uniforms unkempt, needed haircuts and in Zumwalt's Navy, a prevalence of beards and some dedicated party animals who ate, drank beer or booze, and smoked pot and hash - and endlessly played Pink Floyd's "The Dark Side of the Moon". So I became quite detached from the Pink Floyd psychedelic music often putting my head-phones on and listened to what I considered normal rock and went to sleep with headphones on to good old rock. It wasn't till years later that I could appreciate Pink Floyd for their psychedelic music.
I remember guys coming to Adak after being on Diego Garcia, and their horror stories. If you were one of them,  they didn't bitch and gripe about the remote Naval Air Station and Communication Station, they were of the few that seemed to enjoy Adak.
However Diego Garcia, was more similar to a penal colony then today's vacation resort.  Down there - The guys would talk about partying ever night, the daytime heat, many just out of high school - becoming young men from their life and death adventures on Diego and later on Adak. Most drank warm beer and smoked pot on Diego Garcia. On Deigo Garcia two other Seabees and my self didn't drink and sometimes looked after and tended those who drank way to much, just to make sure they didn't hurt themselves or others. At that time - most all the single guys hated both places, but I believe it changed all of them, most guys off of Diego Garcia could handle most anything thrown at them on Adak.
The few things they all talked about - was long hard hours in the sun during the day and then party just about every night. Drugs and booze was cheap and available. I stopped drinking warm beer after Camp Shield on Okinawa, and wasn't into smoking pot then while on active duty. Though I did smoke it a few times in Port Heneme off base, and once back home on leave in the PNW - but for me in my youth, smoking pot wasn't something I did as a habit - preferring to hike, climb and sail, if the commands had sailboats. To this very day I still cannot believe the Federal Government and US Navy turned a blind eye and sent them to Bangkok for R&R. Some said they thought it was part of a government experiment studying how young men can survive addictions and sexual diseases.
Back to Pink Floyd - driving down to see my daughter and SIL, and the America's Cup - what was that 2013, with my son - who was on a Pink Floyd journey, with most of the CDs he brought, being Pink Floyd's work. I had to request to listen to something other the Pink Floyd for the return to the PNW. If I ever have to listen to Pink Floyd again......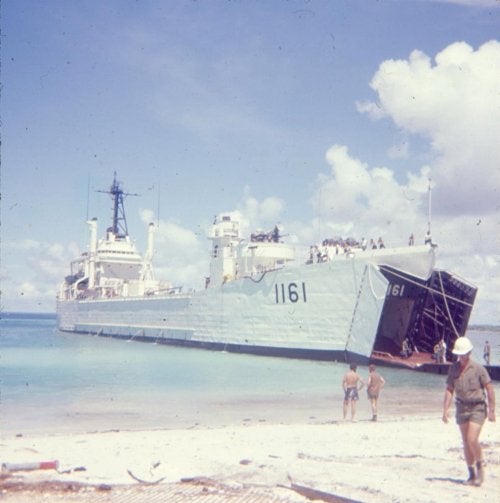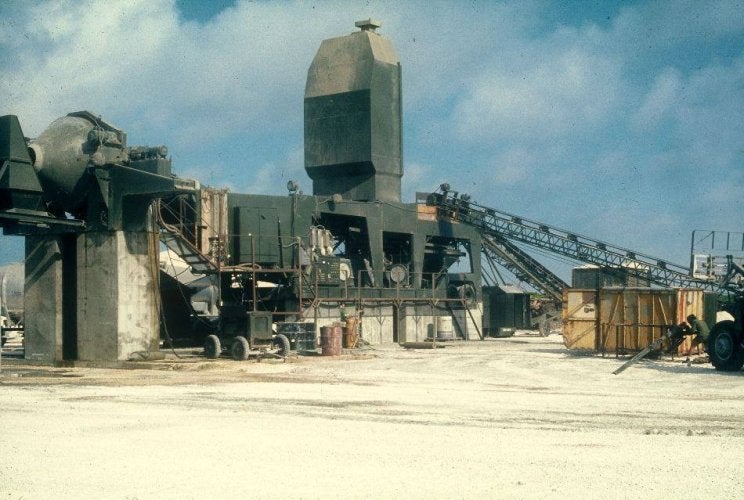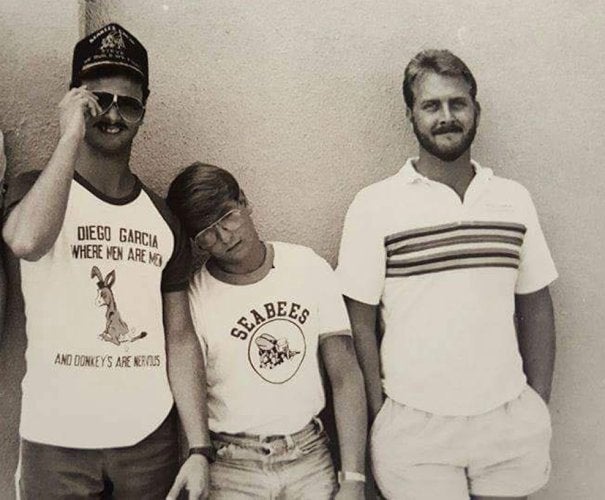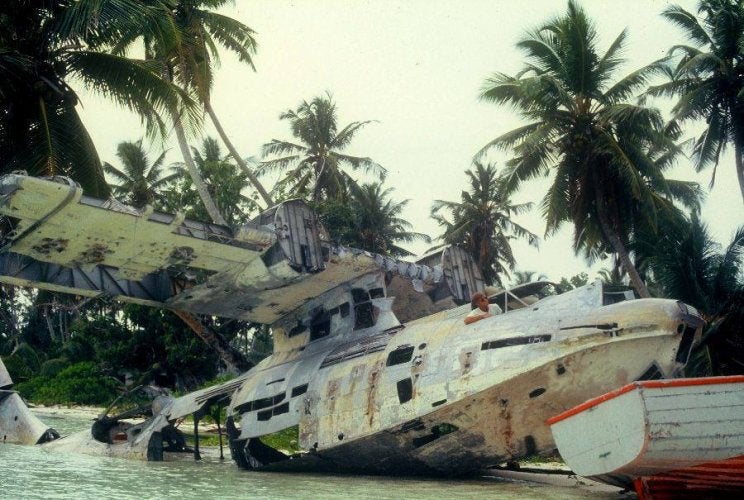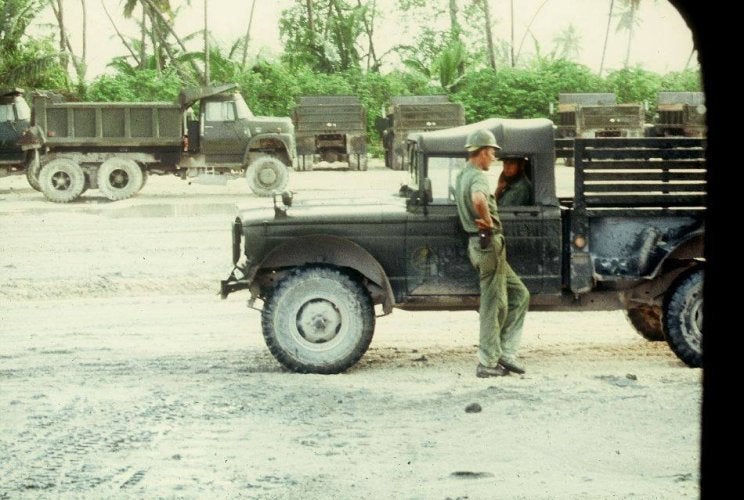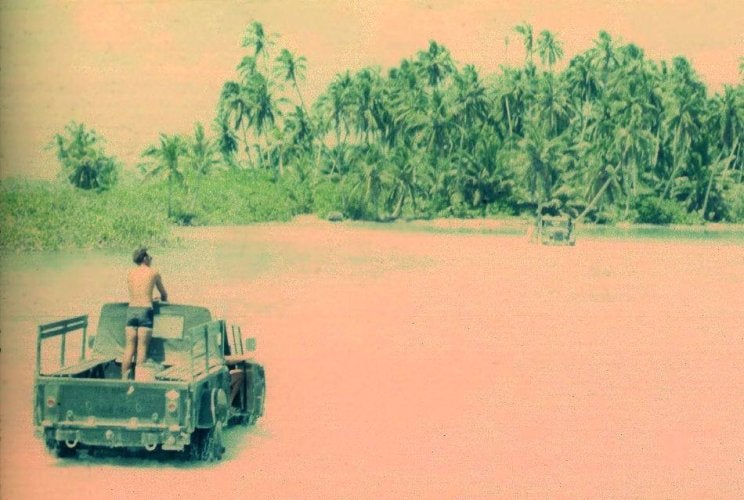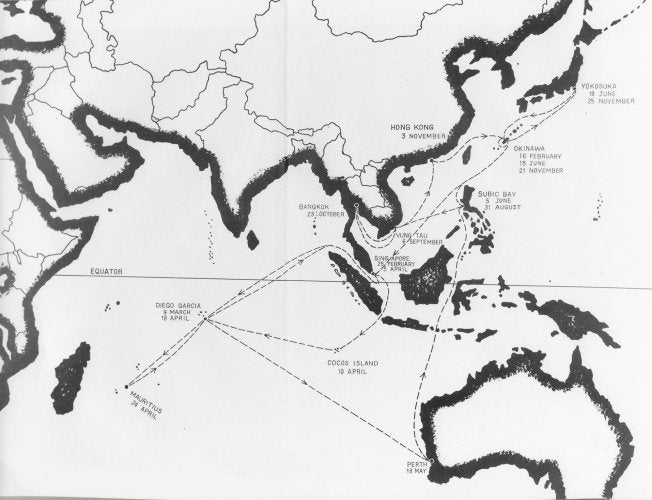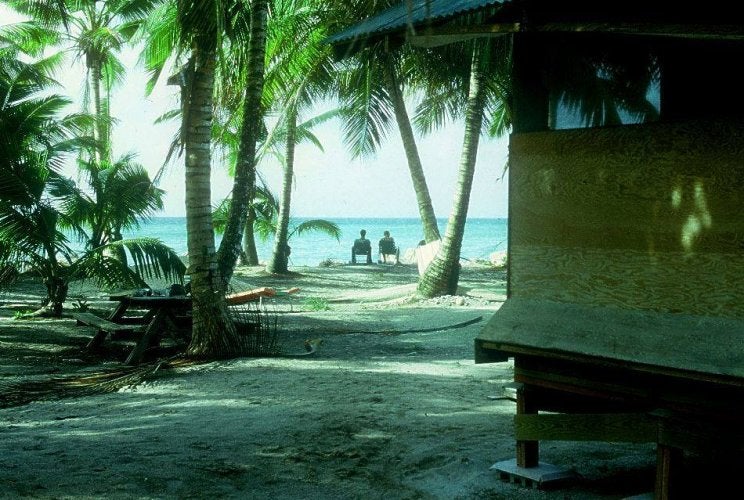 Last edited by a moderator: