Prison Guard Who Hid While Inmate Raped a Nurse Cannot Be Sued, Federal Court Rules
A federal court has ruled that a prison guard who flouted protocol and unshackled an inmate, who then terrorized a local hospital, cannot be sued in connection with the incident.

Writing for a unanimous three-judge panel, Judge Frank H. Easterbrook of the U.S. Court of Appeals for the 7th Circuit Court

ruled

that while the officer, Shawn Loomis, is a "feckless coward," current case law has not "clearly established that permitting a prisoner to escape violates the Constitution." Loomis is thus protected by qualified immunity, a legal doctrine which effectively holds that public servants can only face civil suits if the conduct in question has explicitly been ruled unconstitutional in an earlier case.

On May 8, 2017, Tywon Salters, an inmate at the Kane County Jail, drank hydrogen peroxide and ate a jail-issued sandal in an apparent suicide attempt. He was then transferred to the Delnor Community Hospital and put under Loomis's supervision. Loomis

unshackled Salters

on multiple occasions, leaving him unsupervised and allowing him to walk around the hospital without restriction. On May 13, during one such instance, Loomis removed Salters's restraints for at least 30 minutes; the inmate then stole Loomis's handgun, which was not holstered. Loomis failed to subdue Salters, and did not alert hospital security personnel of the situation. Instead, Loomis ran and hid in a closet.

...
Cops do some things in the course of their work that would be crimes if they were not doing their job. Some protection while doing their job is reasonable.
But that should apply while doing their job. Loomis clearly was not doing his job.
I searched the forum for relevant discussion prior to starting this thread.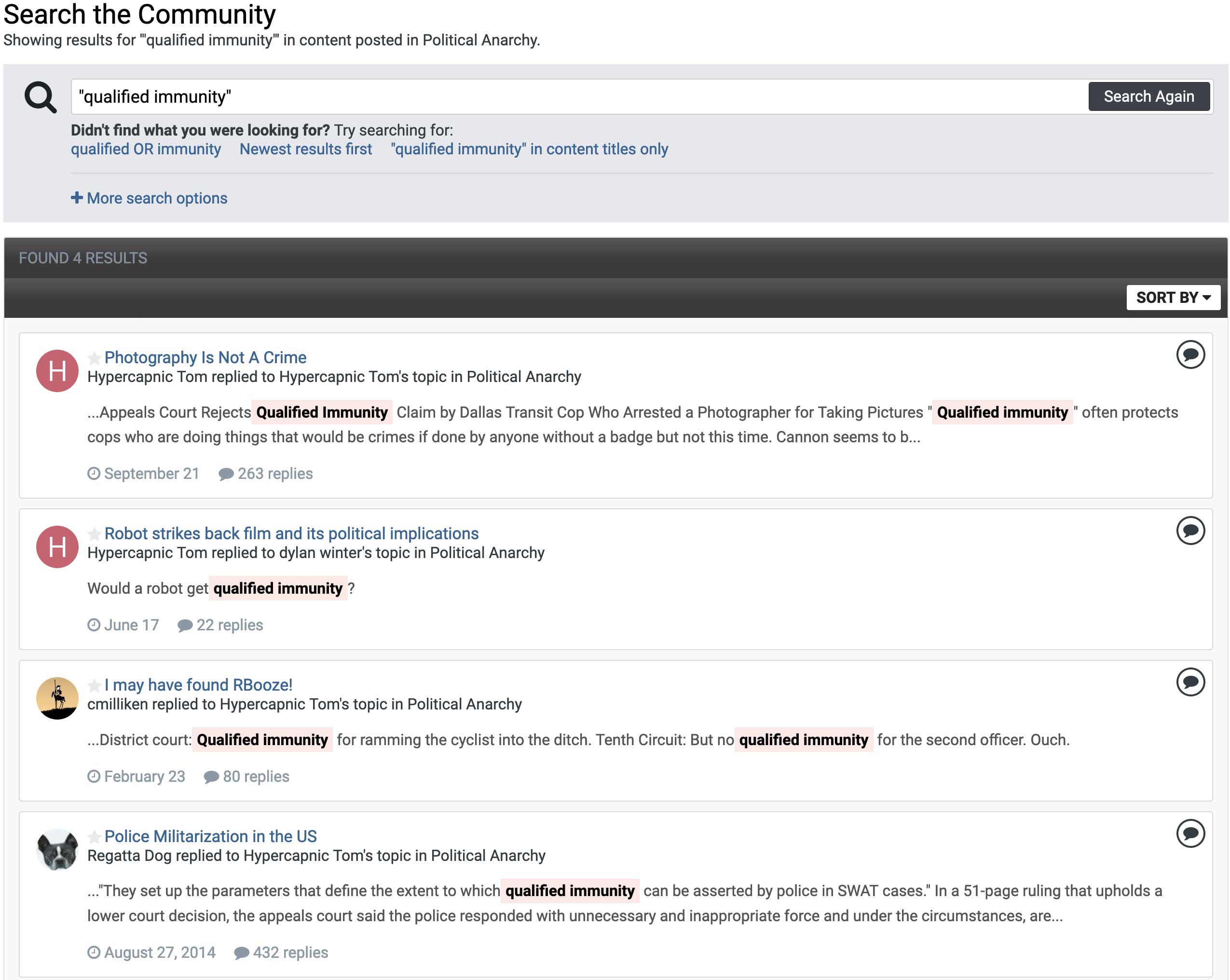 Milliken was quoting something I posted, Regatta Dog was posting an excerpt from an article.
Since this is clearly not a topic of much interest, let me just add something that is interesting: dogballs.