The Parent's Rights In Education (AKA Don't Say Gay) bill was just signed by the Florida governor.  He has repeatedly claimed opponents of the bill haven't read it.  I did.  It's written in legalese and probably not easily understood by lay folks.
When I got to the remedies parents who oppose LGBTQ education in schools can take, I saw the process by which an offended parent can follow to try to change the school curriculum to their liking.
But I saw no mention of how a parent who doesn't want to shelter their children from LGBTQ education can counter that.  The whole bill seems designed solely for the anti-LGBTQ parent with no recourse for other parents who disagree.  Which could mean one parent could force the curriculum of an entire school district even if the rest of the district parents disagree.
So my question to the legal eagles, and
@Sol Rosenberg
I hope you're reading this -
Could this bill be construed as unconstitutional? 
Here's a link to the text -
https://www.flsenate.gov/Session/Bill/2022/1557/BillText/er/PDF
The relief section: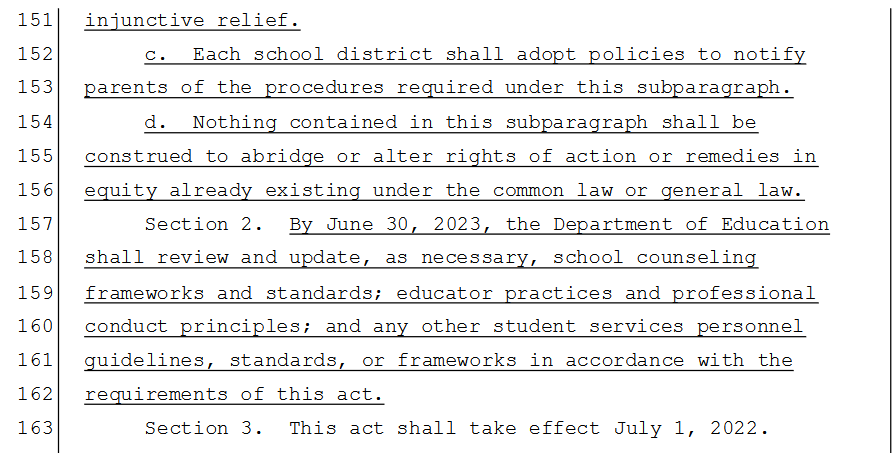 Last edited by a moderator: