What the fuck?
There's been an ongoing rape trial in Canberra.
A political staffer accused of raping a colleague in the parliamentary offices
(Britney Higgins case)
First trial abandoned because of misconduct of a jury member.
Retrial dropped because the complainant has been so harassed, it's injurious to her health to continue.
This is wrong on so many levels.
But what to do?
Continue the trial and further risk her health, or let the defendant off because the bullying and abuse of the complainant worked.
The retrial of former political staffer Bruce Lehrmann over the alleged rape of Brittany Higgins has been aborted and the charges dropped, because of serious concerns about Higgins' mental health.
Director of Public Prosecutions for the ACT, Shane Drumgold SC, told a waiting media pack on Friday morning that the trial would not proceed.
Drumgold said that it was no longer in the public interest to continue because of the risk to the complainant's life.
Drumgold said he still holds the view of reasonable prospect of conviction based on evidence, but "whilst the pursuit of justice is essential for both my office and for the community in general, the safety of a complainant in a sexual assault matter must be paramount".
He paid tribute to Higgins as he concluded his brief statement, saying that "during the investigation and trial as a sexual assault complainant, [Brittany] Higgins has faced a level of personal attack that I have not seen in over 20 years of doing this work. She has done so with bravery, grace and dignity and it is my hope that this will now stop and Ms Higgins will be allowed to heal."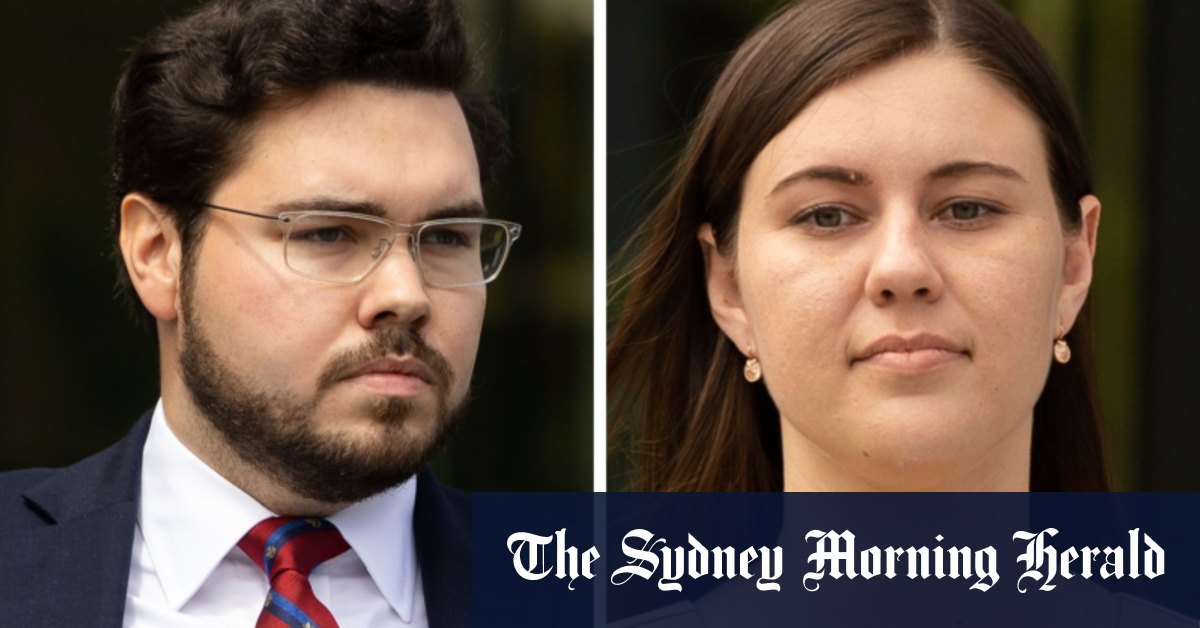 Director of Public Prosecutions for the ACT, Shane Drumgold, SC, said the trial would not proceed because of the unacceptable risk to Brittany Higgins' life.
www.smh.com.au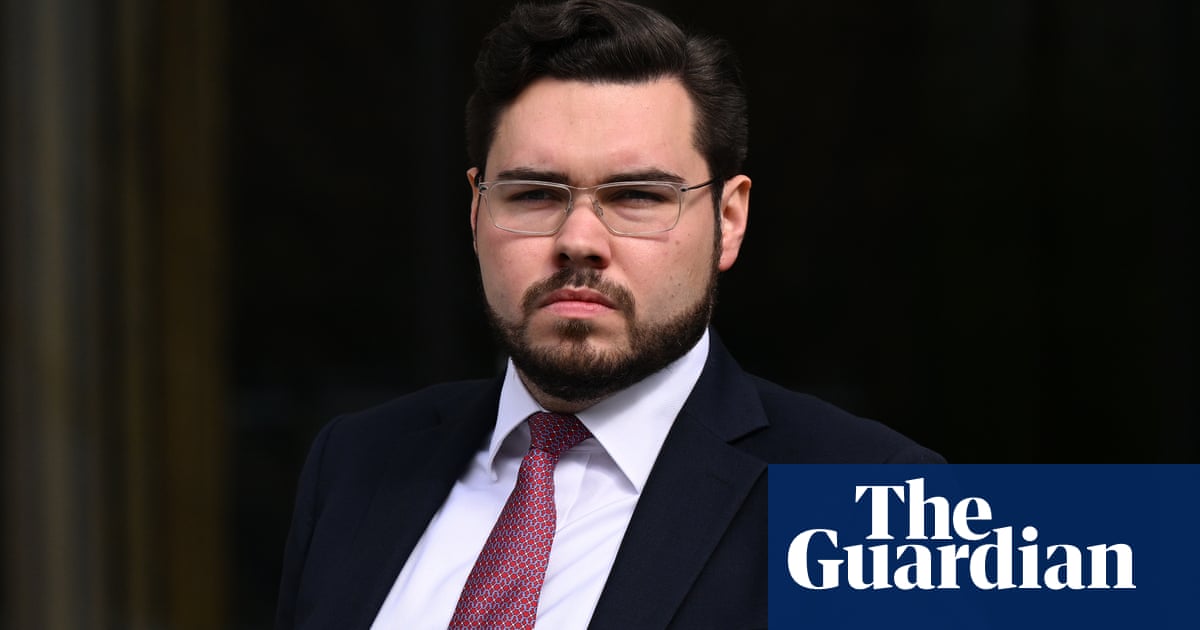 Decision announced by director of public prosecutions means retrial of Lehrmann, who pleaded not guilty, will not go ahead

www.theguardian.com
Bruce Lehrmann retrial won't proceed after prosecutors drop charges for alleged rape of Brittany Higgins​
Decision announced by director of public prosecutions means retrial of Lehrmann, who pleaded not guilty, will not go ahead
2019 rape allegation by Brittany Higgins[edit]​
Background and allegation[edit]​
On 15 February 2021,
Liberal Party
junior staffer Brittany Higgins alleged to two media outlets,
news.com.au
and
The Project
,
[1]
that she was raped in the early hours of 23 March 2019 in then-
Defence Industry Minister
Senator
Linda Reynolds
' office in the ministerial wing of
Parliament House
by a colleague, later named as Bruce Lehrmann, after security guards admitted the pair into the building.
[2]
[3]
Higgins said she became heavily intoxicated at a work party and left with her colleague in a taxi, believing they would both be dropped at their respective homes; instead she said she was taken to Parliament House and raped while slipping in and out of consciousness,
[4]
[5]
waking to find her skirt around her waist.
[6]
In contrast, Lehrmann told police that he and Higgins returned to Parliament House because he needed to pick up his keys, and as Higgins indicated she also needed to return to the office he offered to share his
Uber
ride.
[7]
Once they arrived in Reynolds' suite, Lehrmann said he "turned left towards his desk, while Ms Higgins turned right and went to a different part of the office".
[7]
After working "on a briefing for Parliament's question time," Lehrmann said he left the office without seeing Higgins again.
[7]
[8]
Higgins was later found completely naked,
[3]
inebriated and disoriented in the early hours of the morning in the minister's office.
[1]
Three days later, on 26 March 2019, Lehrmann was told by Fiona Brown, Reynolds' chief of staff, to "collect his belongings from the office and leave" because of his late-night entry into the office at 1:48 am on the previous Saturday, and an earlier unrelated incident of him mishandling a classified document,
[3]
[9]
with Reynolds consequently terminating Lehrmann's employment formally on 5 April 2019.
[10]
On 1 April 2019, Reynolds called Higgins to her office to discuss Higgins' late-night entry into the office, which Reynolds "believed to be a security breach [...] describing the decision of two staff to come into the office at 1:40 am as 'highly unusual' and not appropriate".
[11]
Higgins went to the police after the alleged rape, but dropped the complaint in April 2019, fearful the report would result in termination of her employment.
[12]
Eventually Higgins transferred to work for
Employment, Skills, Small and Family Business Minister
Michaelia Cash
for a year before resigning a month before going public with her allegations.
[2]
Senator for Western Australia
Linda Reynolds
, who was criticised for her handling of the alleged rape within her office
Higgins has accused Reynolds of not supporting her due to the politically sensitive nature of the incident in an election year,
[4]
and claims to have "repeatedly told her superiors in [...] the offices of Cash and [...] Linda Reynolds" about the alleged rape; "Reynolds and Reynolds' chief of staff, Fiona Brown, soon after the alleged rape,
[13]
including in a meeting on 1 April 2019".
[14]
[15]
However, "Brown disputes Higgins' timeline",
[14]
and during the trial Reynolds told the court "that she did not know of a sexual assault allegation when she called Brittany to her office", the office where the alleged rape occurred.
[11]
[4]
Controversy also arose following Higgins's public announcement regarding
Scott Morrison
's awareness of the allegations. Morrison, the
prime minister
at the time, denied any knowledge of the assault until Monday 15 February 2021.
[16]
[17]
In late February 2021 it emerged that
Scott Ryan
knew about the security incident on 27 March 2019, and
Tony Smith
found out about it on 8 April 2019.
[17]
[18]
Ryan, who was Senate President at the time, and Smith, who was Speaker, were jointly responsible for security in Parliament House at the time and only became aware of Higgins and the alleged sexual assault on Friday 12 February 2021,
[17]
[18]
with Ryan saying he only knew the full details on that Friday.
[19]
Higgins also claims to have "told Cash [...] multiple times", and recorded a February 2021 conversation with Cash to collect "evidence that Cash had known about her alleged rape since 2019".
[14]
However, during the trial Michaelia Cash said she knew about a security incident in late 2019 when Higgins began working for her, but only became aware of the rape allegation on 5 February 2021.
[14]
Peter Dutton
, Home Affairs Minister at the time, also knew about the allegation on 11 February 2021 but sought no further action, nor did he alert the prime minister.
[19]
The prime minister's office seemed to have known details on Friday 12 February 2021, when it first got questions from news.com.au, but for some reason staff did not tell the prime minister until Monday 15 February 2021,
[19]
at minimum two full weekend
news cycles
later. Higgins criticised Morrison's response and cast doubts over his claim of ignorance.
[20]
Response to allegation[edit]​
Reynolds publicly apologised to Higgins, as did Morrison.
[21]
Morrison also announced two investigations into the workplace culture at Parliament House.
[21]
Morrison issued a formal apology on 16 February 2021 and penned a letter to Opposition Leader
Anthony Albanese
, agreeing to develop an independent review into the workplaces of federal parliamentarians and their staff, as well as ordering an internal review into workplace culture and complaints handled within the Liberal Party.
[22]
Over the following weeks, three more women alleged they had been sexually harassed or assaulted by the same man, still not publicly named at the time, between 2016 and 2020.
[23]
One woman alleged on 20 February 2021 she was raped in 2020 by the man after the pair had dinner and drinks.
[24]
[25]
On 22 February 2021, a second woman alleged she was sexually assaulted by the man in 2016.
[25]
A third woman also accused the man of unwanted advances and stroking her thigh under the table at a Canberra bar in 2017.
[23]
[25]
After the story went public, the accused was stood aside from his job at a large corporation, where he worked from July 2020.
[23]
He checked himself into a Sydney hospital and the next day he was in a private rehabilitation clinic.
[23]
On 4 March, it was reported that Reynolds had referred to Higgins as a "lying cow" after the initial media reports.
[26]
The Australian
reported Senator Reynolds made the comment in the open part of her office and was heard by several staff members, including public servants on secondment from the Department of Defence.
[27]
Reynolds did not deny using the slur against Higgins, but said it was not about the rape allegation itself, but about reports of the level of support provided. Higgins threatened legal action against Reynolds.
[28]
Reynolds and Higgins later reached a settlement in a defamation claim under which Reynolds apologised and agreed to pay damages to Higgins, which Higgins intended to donate to a sexual assault support group in the Canberra area.
[29]
Reynolds was pressured to reveal what she had known about the incident.
[30]
On 16 February, Morrison publicly rebuked Reynolds for not telling him of the incident at the time.
[31]
Reynolds was due to address the
National Press Club
on 24 February, but that morning she cancelled the address and was admitted to
Canberra Hospital
. It was announced that she had taken medical leave related to a pre-existing condition.
[32]
[33]
Reynolds continued to be on medical leave until 2 April on the advice of her cardiologist,
[34]
[35]
and was not questioned during that time in or outside Parliament on the circumstances or of her knowledge of the alleged rape.
Reynolds's sick leave was initially for two weeks, but on the weekend before she would have returned to work, she was advised by her cardiologist to extend her medical leave to 2 April 2021, a total of six weeks. Labor senator
Kristina Keneally
called for Reynolds to resign, saying "Is the Minister of defence, Linda Reynolds, trying to pretend she is (on one hand) well enough to continue as Defence Minister, but not well enough on the other to front up and answer to questions in parliament and the (Senate) estimates?" Keneally also called for an independent investigation into allegations against Porter.
[36]
On 30 April, Higgins met with Morrison and said she had a "frank and honest" discussion with him. Higgins said the pair also talked about reforming the legislation under which staffers are hired, known as the Members of Parliament (Staff) or MoPS Act.
[37]
On 22 May 2021, the ABC's
Four Corners
reported,
[38]
Nikola Anderson, who has worked as a Parliament House security guard for 12 years, told Four Corners how she found Ms Higgins in the office of then-defence industry minister Linda Reynolds after the alleged rape. Anderson was asked to do a welfare check on Higgins, and around 4:20 am found Higgins naked on a lounge. Noting Higgins was conscious and did not look to be in distress, the guard shut the door and went back to her duties.
Legal proceedings[edit]​
The man accused of the rape, Bruce Lehrmann, appeared by telephone at the
Magistrates Court of the Australian Capital Territory
on 5 November 2021 and pleaded not guilty. He was committed for trial in the
Supreme Court of the Australian Capital Territory
.
[39]
In April 2022 the defence team for the accused applied to have his trial halted indefinitely as Morrison's apology to Higgins "imputed the accused with guilt of the offence or at least implicitly assumed the truthfulness of the complaint",
[40]
and could endanger Lehrmann's
right to a fair trial
.
[41]
[42]
The judge dismissed the application, saying that a jury member being aware of pre-trial publicity "is not of itself problematic".
[40]
Higgins made a complaint against the
Australian Federal Police
for unlawfully giving Lehrmann's defence team protected evidence, including counselling notes and video recordings.
[43]
The trial was further delayed in June 2022 following the judge warning that the line between allegation and a finding of guilt had been "obliterated" in an acceptance speech by
Lisa Wilkinson
at the
Logie Awards of 2022
and in commentary following the speech.
[44]
[45]
The trial of Bruce Lehrmann began on 4 October 2022.
[46]
It concluded on 19 October, and the jury retired to consider its verdict.
[47]
[48]
On 27 October, the trial was abandoned after it was discovered that a juror had conducted private research and taken their findings into the jury room.
[49]
[50]
Higgins subsequently criticised the criminal justice system on live television, saying it "has long failed to deliver outcomes to victims of sexual assault".
[51]
Lehrmann's lawyer said "We have brought [Higgins'] comments to the attention of the court and the Australian Federal Police ... as to whether the complainant's statements might amount to a contempt of court or offences against the ACT Criminal Code".
[51]
The matter has been relisted for 20 February 2023,
[49]
[50]
although a senior barrister said it remains to be seen if the case is retried, given the extent of comments by politicians and media personalities now making Lehrmann virtually untriable