I am starting a series of tests.
Today I ran what I had expected to be some simple calibration tests to see how repeatable the results were.
I made up 10 samples, Samson LS Yacht braid 1/4", with a bowline on one end and a figure 8 loop on the other.
I had expected them all to break at the bowline, at about 50% of line strength, in a relatively tight grouping of breaking loads.
5 of the samples broke at the bowline at 83% of the rated line strength, with a 5% standard deviation
And 5 broke at the figure 8 at 84% of the line strength, with 3% standard deviation
It is really too small a sample for any sort of statistical calculation, but the test results were relatively tightly grouped, so I draw two conclusions (a) the breaking loads were higher than I expected, ( b ) there was no significant difference between the bowline and figure 8 in this line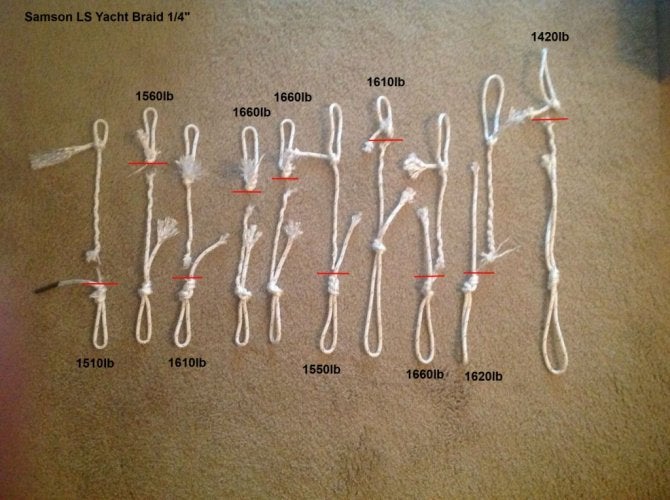 Last edited by a moderator: