So, over the last month the wife and I have noticed our boat seemed to be getting slower. Couldn't figure it out. Our bottom cleaner didn't tell us anything. It all came to a head last weekend when we finished a 22 mile race an hour and 15 minutes behind the first place boat. That winning boat was an S2 7.9 that walked away from us at the start. We dove the boat yesterday thinking it was just really dirty and discovered this.....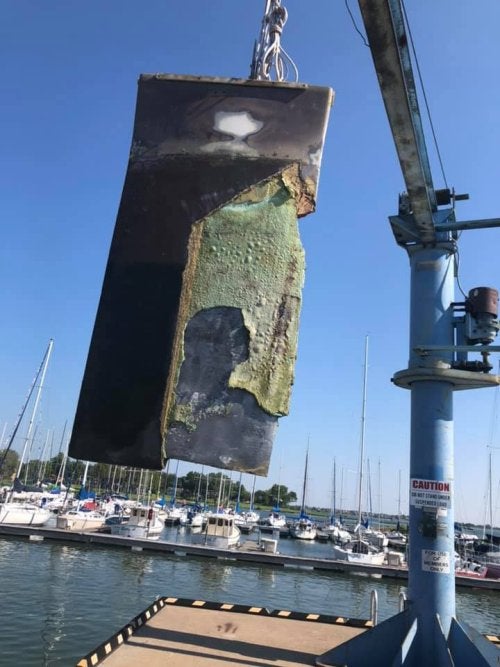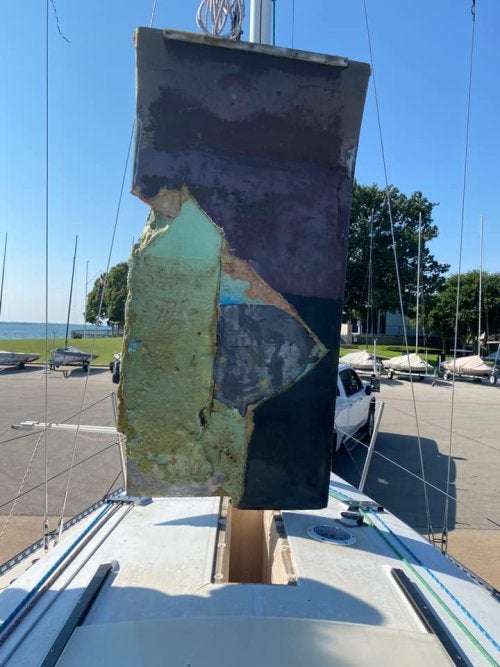 Any S2 7.9 owners/sailors out there in SA Land experienced this sort of catastrophic delamination of their daggerboards?  Just by the way the glass cracked off in mostly straight lines makes me think this was a failed repair?
I have a guy (Gouvernail, that's you!) who says he can rebuild it. But, wondering if searching for a used board somewhere be a more solid option?
Still kinda stunned at what we are looking at here.