@smackdaddy
SailGP CEO Russell Coutts replied to a Question on FB I asked SailGP.
BIG NEWS smack:
The Grand Final in San Francisco in 2022 will be a Podium Race not a Match Race.
STANDINGS AFTER AARHUS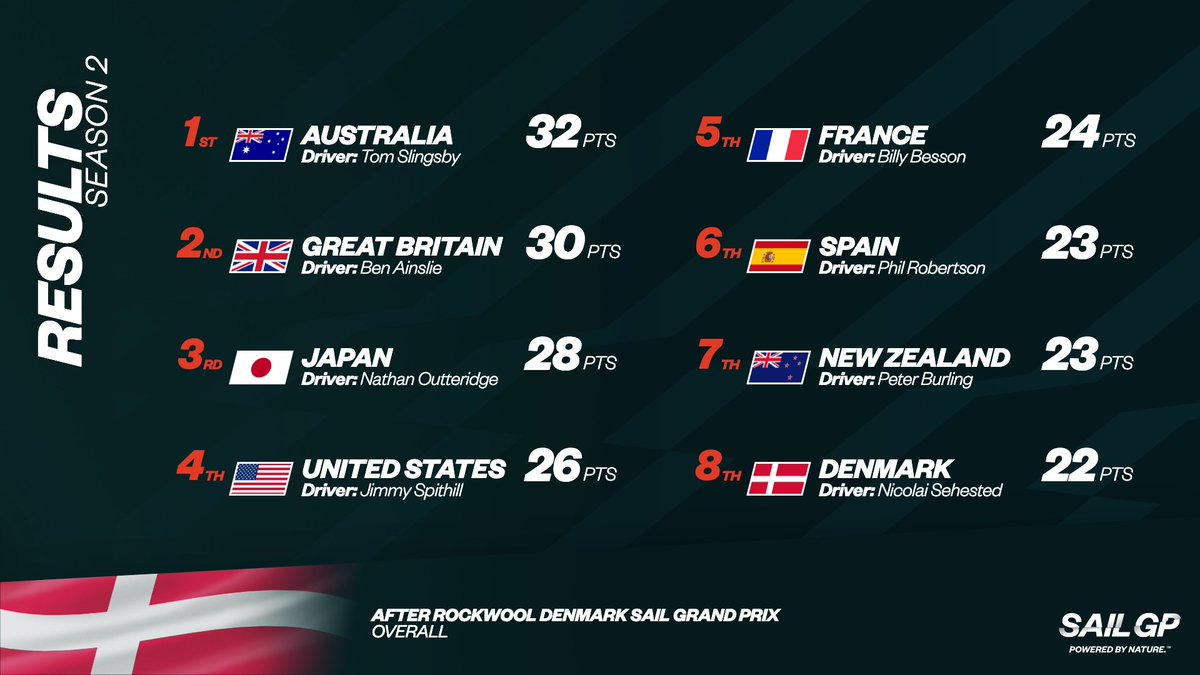 Given that the "GRAND FINAL" will be a Podium Race Australia & Great Britain sitting pretty. The Brits have already a 4-Point lead over 4th Place United States and 7-Point lead over the New Zealanders.
Last edited by a moderator: