@Basiliscus
, a couple of questions, given your knowledge of the AC72 wingsail.
Is it correct that the wing segments do not twist, only the flaps?
It was mentioned somewhere (?) that twist of the flaps could be up to 40° from wing bottom to top! What do they construct the "skin" of the flaps from, as they would need to be able to stretch on the A-C diagonal (below) when the flap is twisted?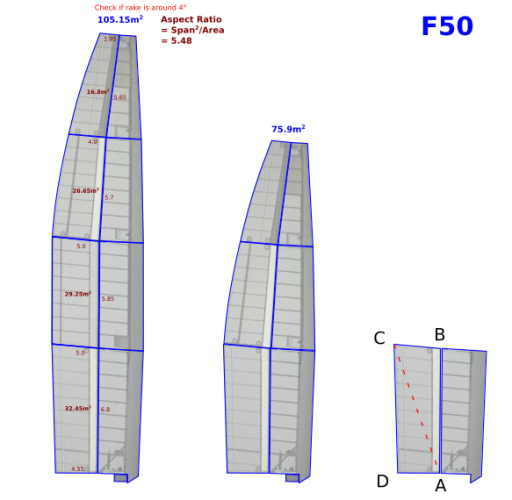 Last edited by a moderator: