Moonraker.
Nils Muench. DYC. Erickson 39 (I believe, though Erickson 39 brings Panache to mind.)
Perhaps Moonraker was of a later design; she looks like a more radical racing design.
Maybe you guys can fill us in.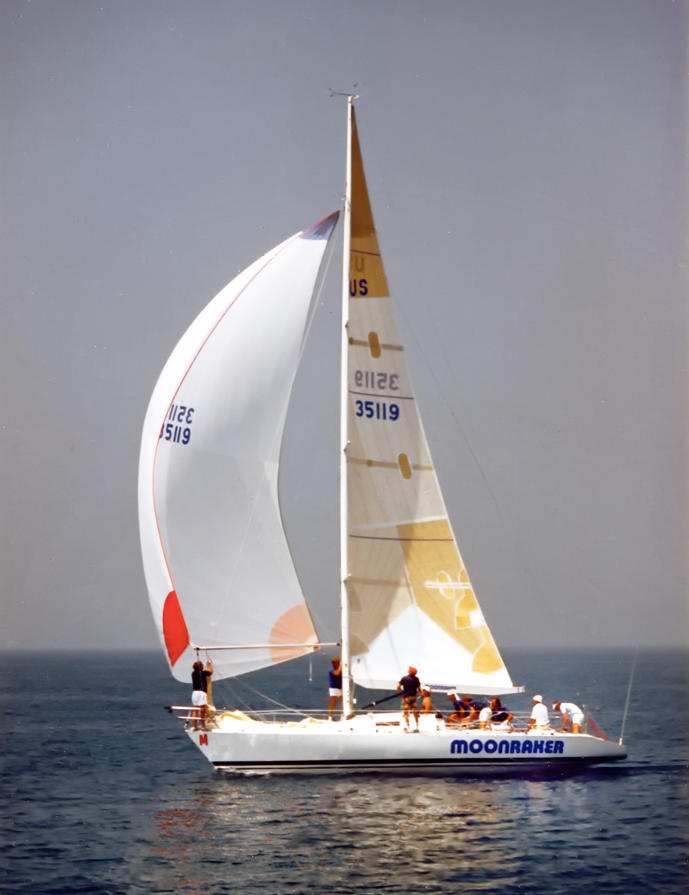 Oh, I found this link. Look for Moonraker. She won quite a few awards.
http://www.chicagoyachtclub.org/%5Cattachments%2FRaceResults%2F20100818091702McClurg-Trophy_Winners.pdf
Perhaps somebody can tell us about the red 'M' near her bow.
.
Last edited by a moderator: