I put this here for maximum exposure. It's not an ad as if I have to do this, she will be free to a good home....
As much as I hate the idea of having to walk away, the last 15 months have put me into a corner. I've lost my truck (no biggie) and will lose my home come July 20th. The job market sucks here and I may have to move out of state. I'm not looking for sympathy of any kind but I may have to give up Oh Joy in the process. She's a 1961 Knutson yawl, S&S design # 539, built by the Thomas Knutson yard in Halesite NY as a one off version with Solent Staysail stay and a bowsprit for the charter trade in the Great Lakes. She was originally launched as "Sandstone" and later cruised the Caribbean and points South for 17 years.
Here she is in better times: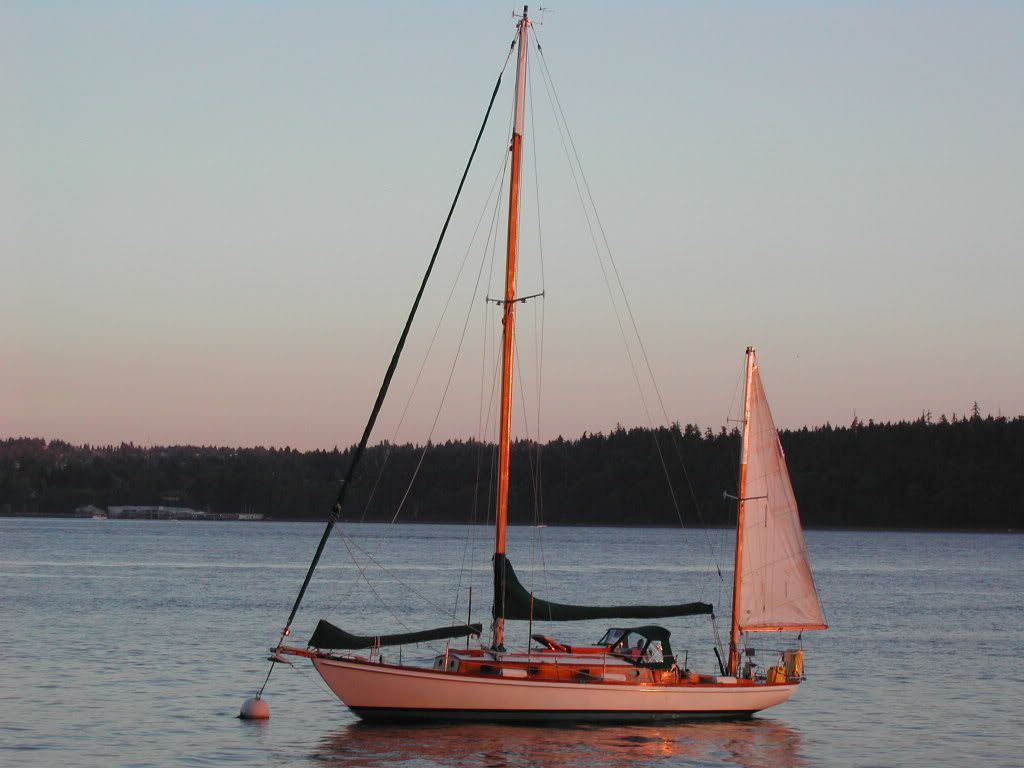 and here:
Many of you have followed her restoration up here. She lies currently in Bellingham on the hard with her decks, house and sticks off. She still need some ribs replaced and the decks put on. I have enough Black Locust to finish the framing and will continue to do so. I also have enough Aquatech to do the bulkhead replacement and about half of the decking and will continue working on that as long as I can.
She's a great boat which has sailed far and wide, through all kinds of weather to bring her crew home safe each and everytime. She surely deserves better than the breaker's saw.....
While this isn't yet set in stone, I thought to try and line up interested and capable suitors before a hard deadline hits. If I am able, I will keep and finish her. I still plan to take her around....
Last edited by a moderator: