Saw this on the
Infiniti 36 DSS facebook page
. A quadrilateral code 0. Not legal under IRC (
21.3.1 No headsail or spinnaker may be sheeted from more than one point on the sail.
), and if it measures as a spinnaker, then it's also illegal under ORCi (
208.2 Spinnakers shall be sheeted:a) from only one point),
but AFAICS, a quad jib is legal.
(207.4 Jibs may be sheeted:a) to any part of the deck or rail b} to a fixed point no higher than 0.05*MB above the deck or coach roof c) to the main boom within the measurement limit according to IMS F5.3. d) to the spinnaker pole in accordance with RRS 50.2 and 50.3 c}.and shall not be sheeted to any other spar or outrigger.
Hoyt, Sherman Hoyt's the name. How do you do?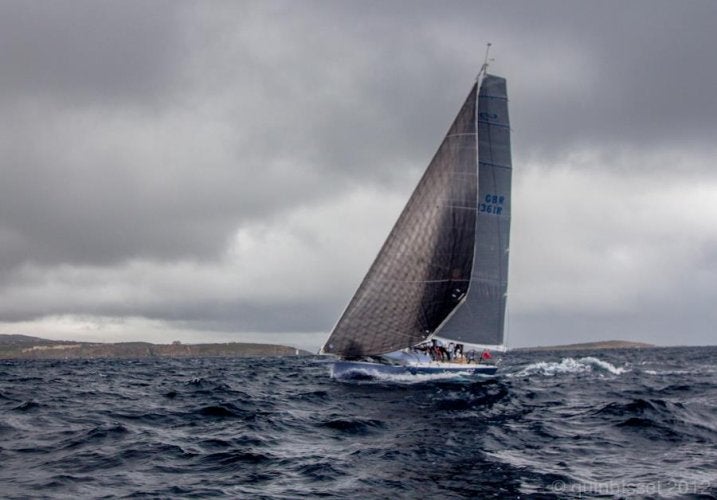 Last edited by a moderator: