Picked this up off of Craigslist yesterday, have been able to find very few references to the boat and/or the manufacturer online. A couple forum references elsewhere, a couple 'For Sale' listings, and a blog is about it.
There's a dealer/broker in GA that uses 'Snug Harbor' in their name, but these dinks were made in St Petersburg, FL
(see pic of label)
and it looks like the company went OOB in the late 80's.
The Thunderbird was made in at least 3 sizes that I have seen - a 7'
(w/no daggerboard slot)
, the 8'
(my version, made in '77)
, and a 10'
(no slot and an extra seat, see last pic)
. Pics are from the CL ad
(yellow boat)
, and the last 2 are from the blog
(theincrediblehull @ blogspot)
.
Anyone else have one? I haven't splashed mine yet, have to make a sail and rigging for it, but will try it out under power later this week.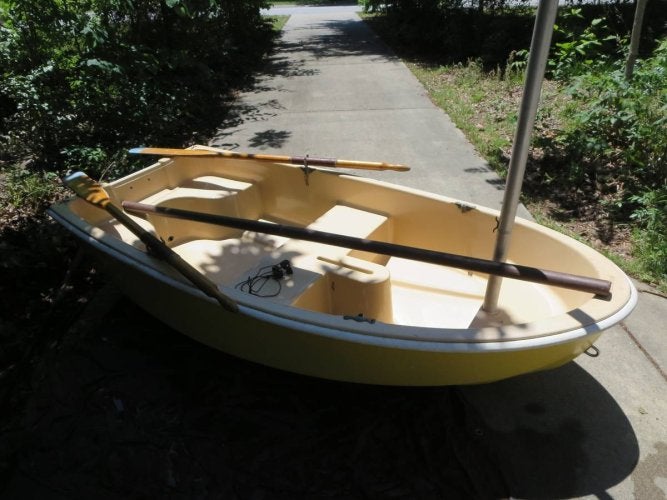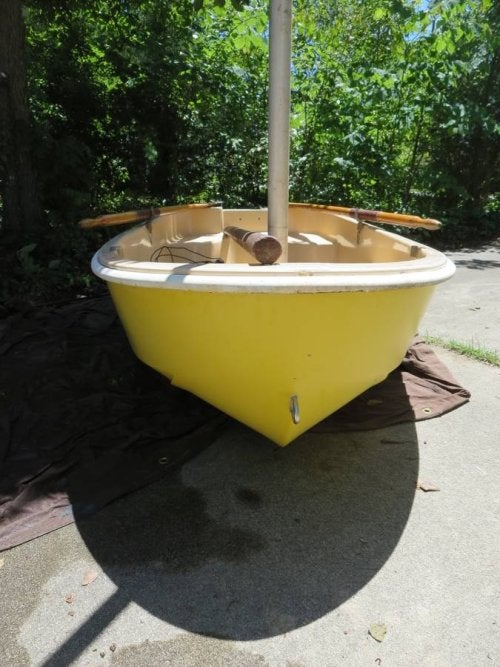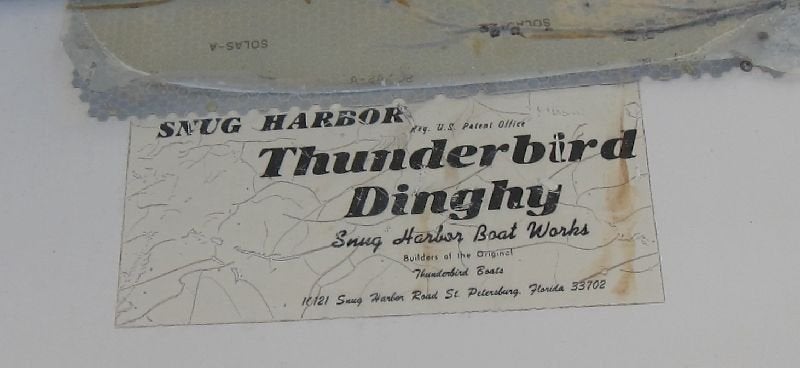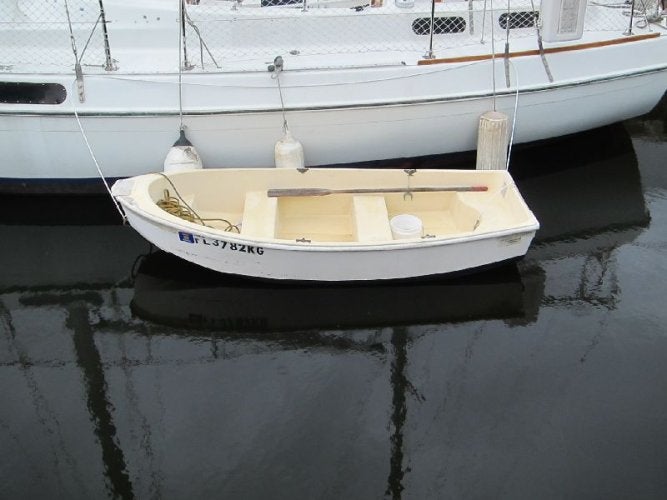 Last edited by a moderator: