I guess
it was boring last time
but I'm still interested.
My 2013 camera died a couple of years ago.
We got some chickens and it renewed my interest in what kinds of critters might be wandering around in the yard. I got the new version of my old one and it's better.
The old one made panoramic shots but did it by rotating a single camera on a somewhat noisy carriage. This one has three cameras. The old one had a red flash that was very visible to a human. I could not detect the flash on this one. Image quality is better.
It got a daylight shot of me putting mulch on a Persimmon tree.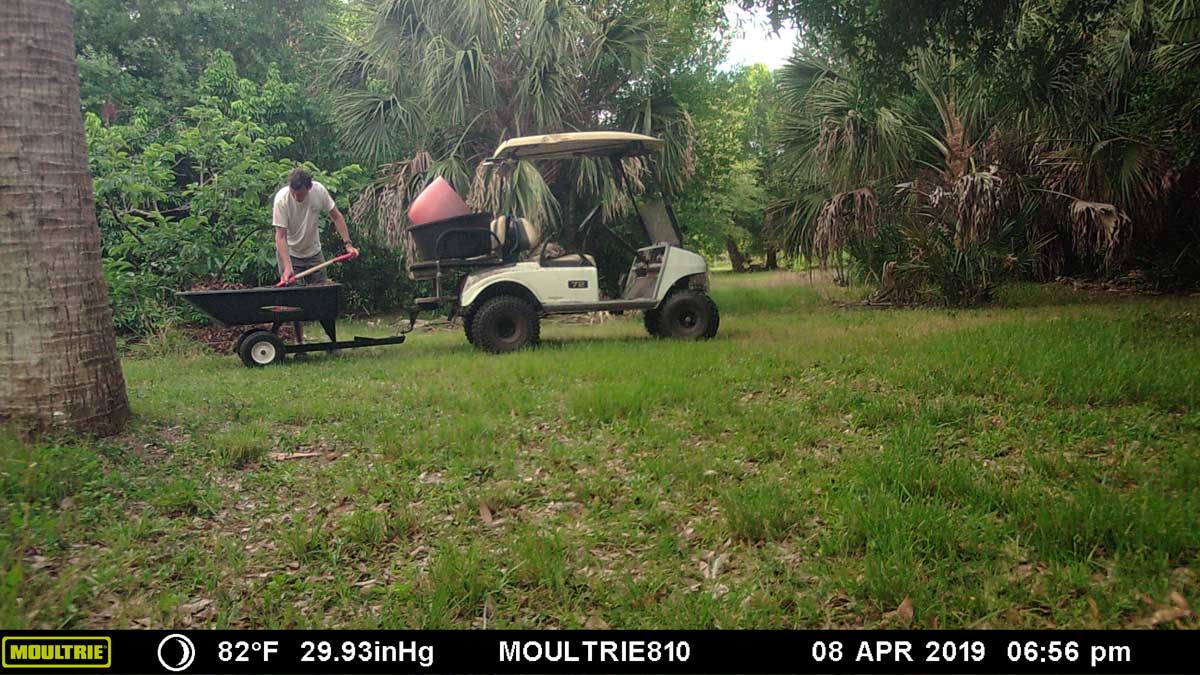 Our grey tabby came by about 8:30 last night and again about 5:30 this morning.
There was a coon around 2 am, shown in the lower left.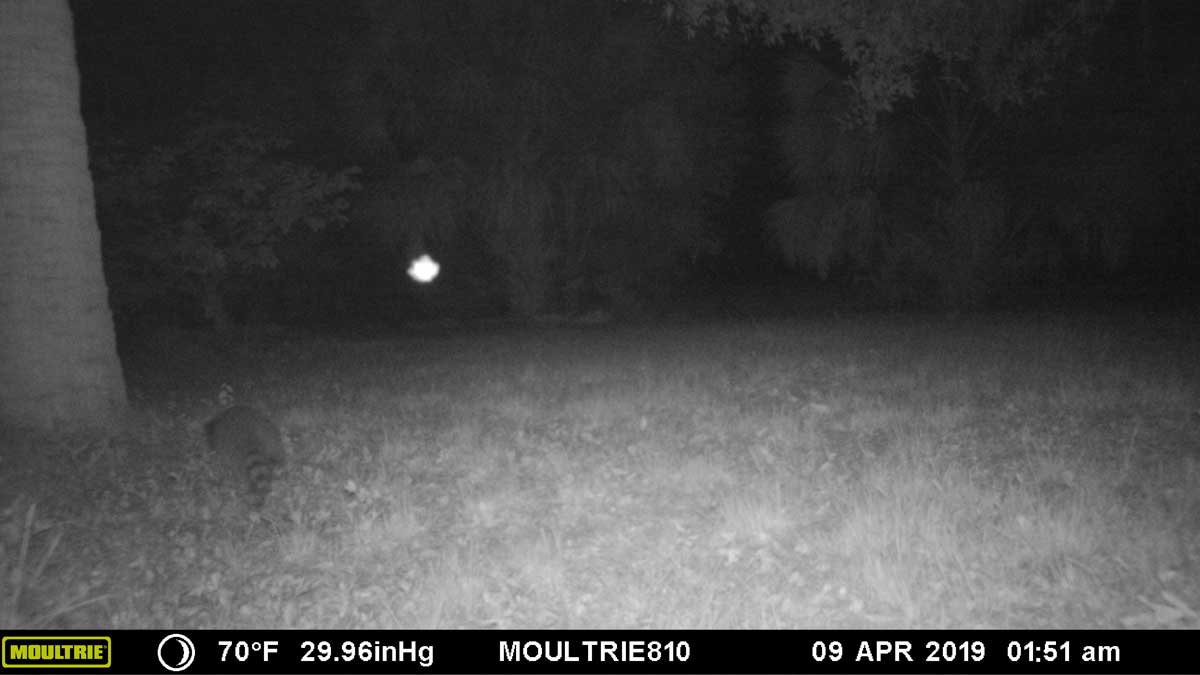 What's that light? I don't know. My neighbor Rick lives in that direction but the daylight shot shows how well you can see his house.
The weird part is that the pic above was taken right after this one: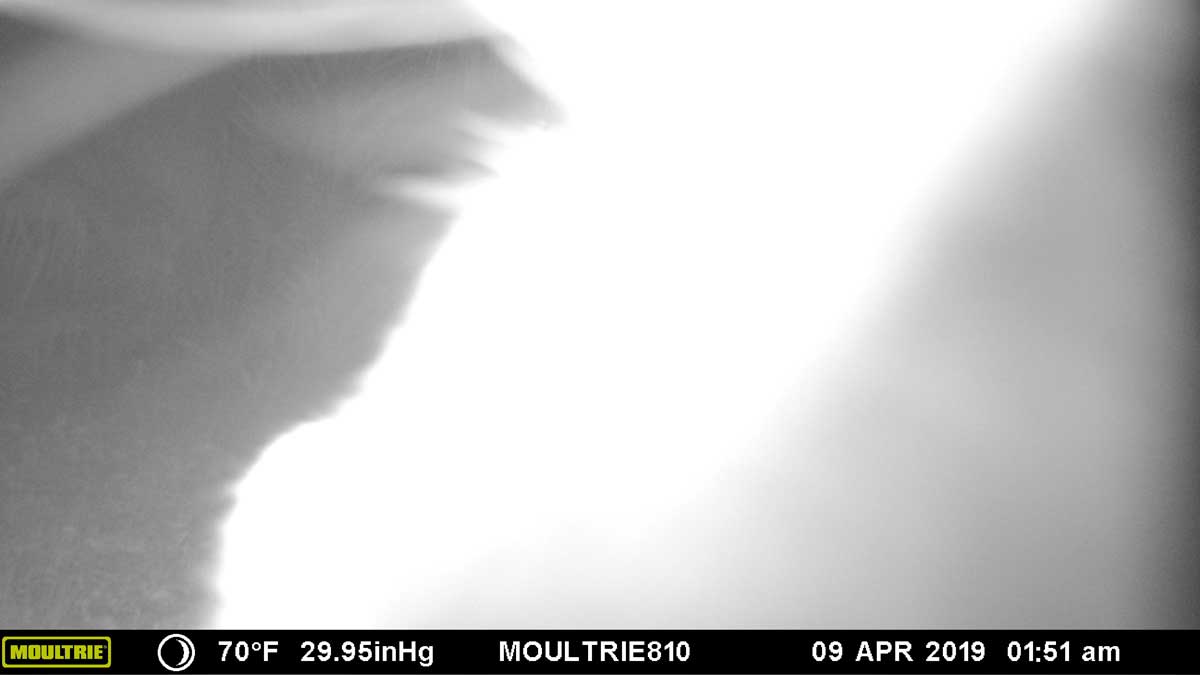 Da fuck???
I can't explain it. Maybe coons have started carrying headlamps?
Last edited by a moderator: