Jim Sears, local legend in SoCal, put together a tribute to Tim 'Timbo' Carter from Alamitos Bay YC. Timbo has been pivotal in the growth and success of the Viper Class in SoCal. His efforts led to this years huge growth in the fleet, 25 boats, at Long Beach Race Week.
When Jimbo polled the 25 owners showing up if they'd like to pitch in some $$ for a gift and a 'fine' bottle of Rum, 25 wholeheartedly said yes.
After a fine day of racing yesterday, Timbo was presented with a gifts of rum, sailing gear and gratitude.
Timbo's done more for sportboating in the West than most others I know. Thanks Tim. You're a good man and a hell of a sailor.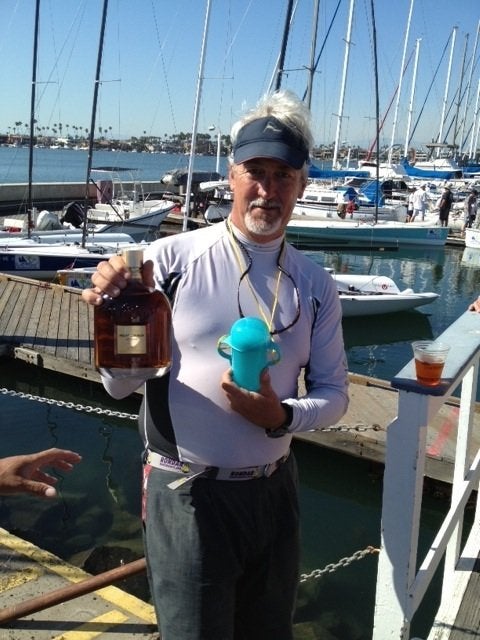 Last edited by a moderator: