Well, it's now over 2 months since Irma devastated the Virgin Islands. Nanny Cay was particularly hard hit, no boats survived intact in the old marina, most boats ashore were dismasted or blown over or both.
Triple Jack was literally blown off her mooring as one of the 1" lines severed the front beam, the other broke, chafed? who knows. She landed ashore about 800 yds away, upside down on a concrete bridge, the mast broken in 4 places and the deck heavily damaged. Being on the bridge she was in the way and we were asked if she could be broken up with the excavator to clear the way. Fortunately Nanny Cay are our sponsors and we decided against the demolition job and to try and re-launch her by flipping her 'up and over' and back into the marina. That didn't go well , the stbd sponson was ripped off during the attempt. Plan B was simply to strap the sponson back on the beam and lift/ trundle her upside down onto blocks and out of the way. That went well but then came Maria. She fell of her blocks pushing her primaries through the now shattered deck.
A pretty bleak scene indeed.
Steve and I have owned TJ for 25 years, during that time she has never let us down despite some severe beatings both sides of the Atlantic. That includes the last 18 years or so of hard Caribbean racing pushing her ever harder and faster making some very necessary modifications along the way, mostly structural!
Post Irma both our families have evacuated and returned, my roof went, Steve's didn't but in general things have settled down and it's time to glue her back together.
Day one was today, we will keep you posted!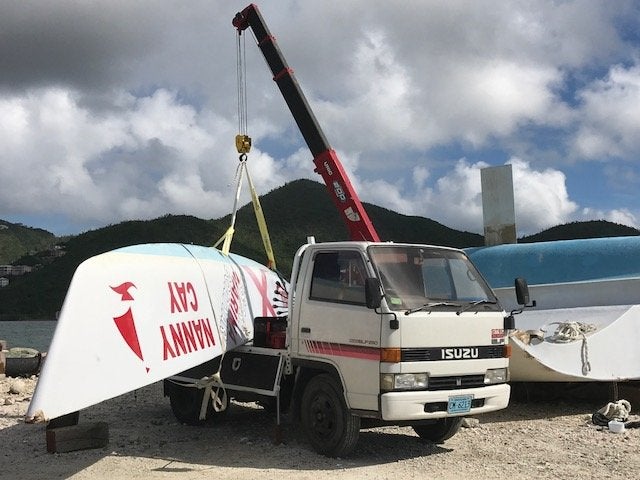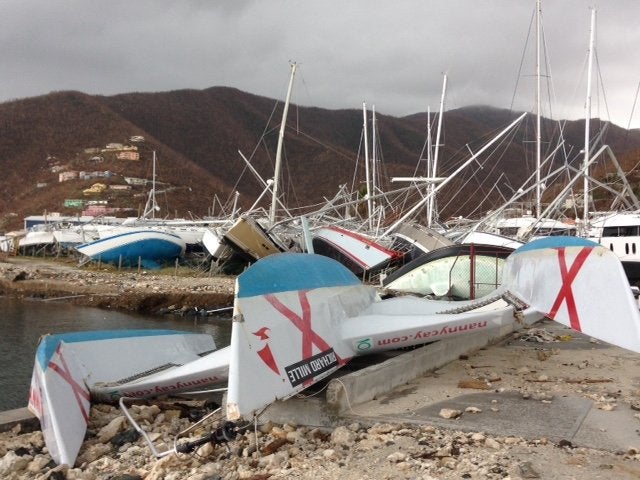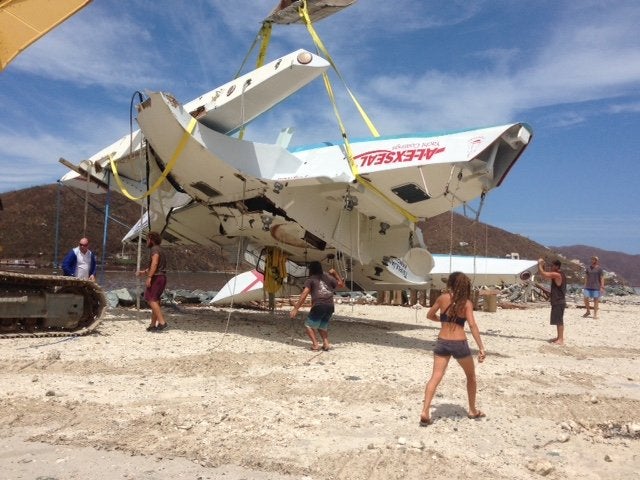 Last edited by a moderator: