admittedly not the best picture - but between the deck and the forestay attachment this rig appears ever so slightly inverted. This can be cured by adjusting the backstay (it is rigged with a decent block and tackle) - but still. If you let go the backstay, it doesn't seem right that the rig inverts.
this boat is new to me, and none of the rigging feels super tight. it seems to me that if I tighten the uppers - perhaps problem solved - but how should this relatively simple rig be properly tuned? the po did leave me with a rigging tension gauge - apparently he was goofing around with it..
Note that the spreaders are swept back. The uppers terminate near the forestay attachment, and the lowers right beneath the spreaders.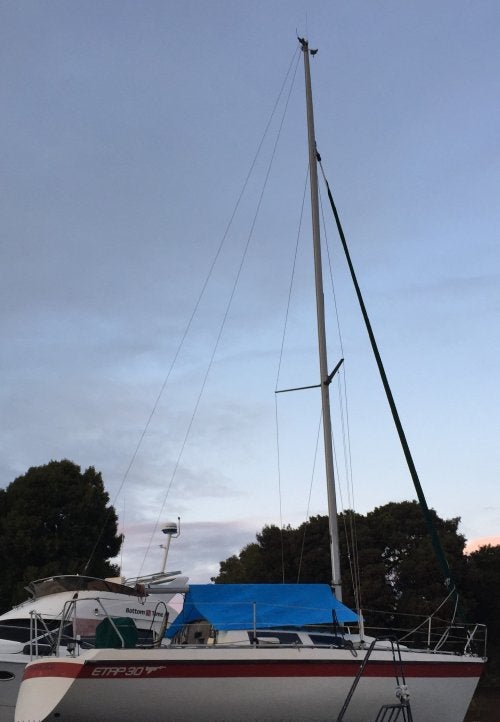 Last edited by a moderator: